It's time to add a little elegance to your campsites, Animal Crossing: Pocket Camp players! The Fortune Cookie Shop has an all new offering to kick off your week with the addition of Tia's rosewater cookie. In it, you'll find a stunning lineup of exquisite items that will bring a sense of royalty anywhere they're displayed or worn.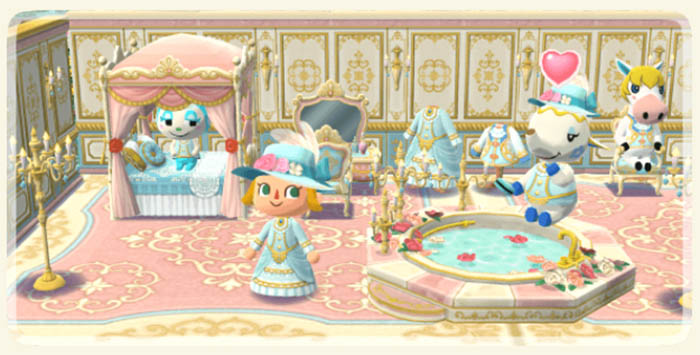 Have a look at the full item list: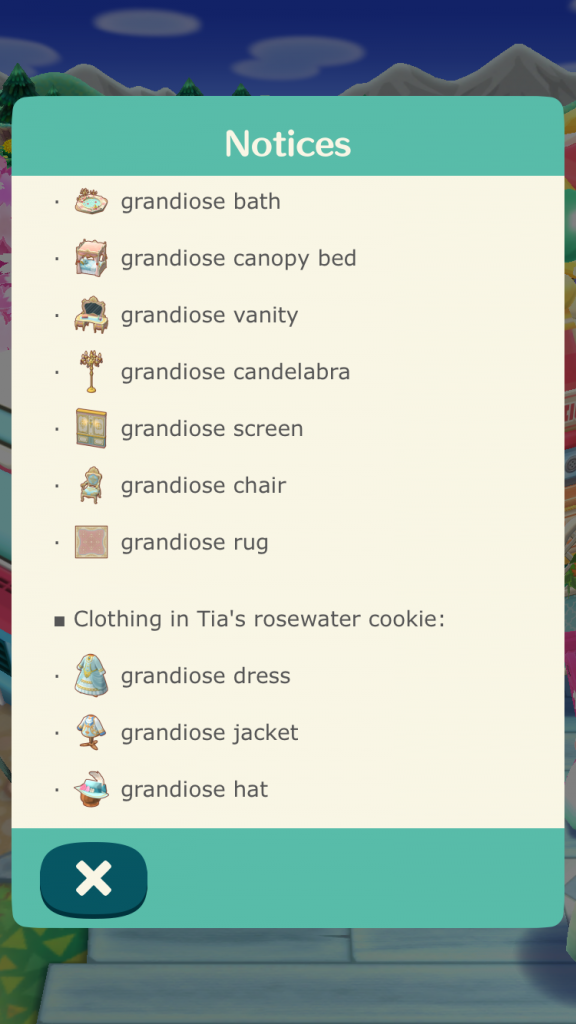 As always, there's a piece of spotlight furniture in the series. The grandiose bath will allow you to view a special memory starring Tia, Francine, and Hamlet — all who can be seen enjoying the bath's fragrance. (Super cute!) You can acquire this ability once you fulfill the animals' requirements.
Add these touches of luxury to your campgrounds with Tia's rosewater cookie until December 2nd, which is when it'll be making its exit from the Fortune Cookie Shop.
Personally, I can't wait to get my hands on some of these cookies! My New Leaf town is already fairy tale themed, and now my Pocket Camp version of the game can finally match it.
Have fun adding a little majesty to your campsites, campers!
Leave a Comment