A brand-new New Nintendo 2DS XL bundle has been announced, combining a purple-and-silver New Nintendo 2DS XL and a pre-installed copy of Mario Kart 7.
In addition to the new color and bundle news, it was announced that both the currently available black-and-turquoise and white-and-orange New Nintendo 2DS XLs will be changed to bundles that also include Mario Kart 7.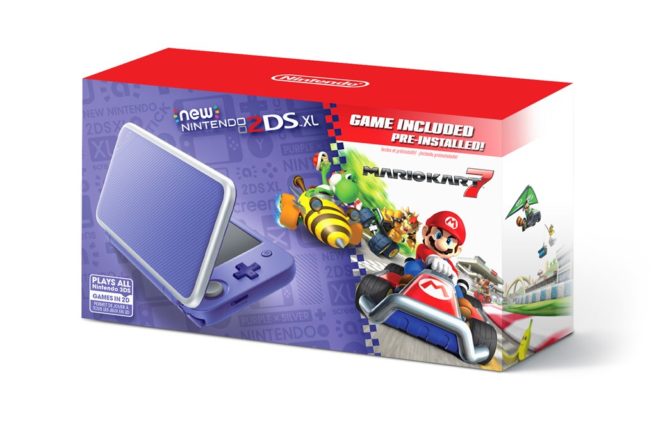 All three bundles will be available to buy on September 28th, at a price of $149.99 USD.
Pre-orders are now live on GameStop, as well, so if you're interested, get to pre-ordering!
Leave a Comment