Time to get back out there, Trainers, because three new Shiny Pokémon families are now available in Pokémon GO. All hail from Johto, the Gen II region that's always worth revisiting.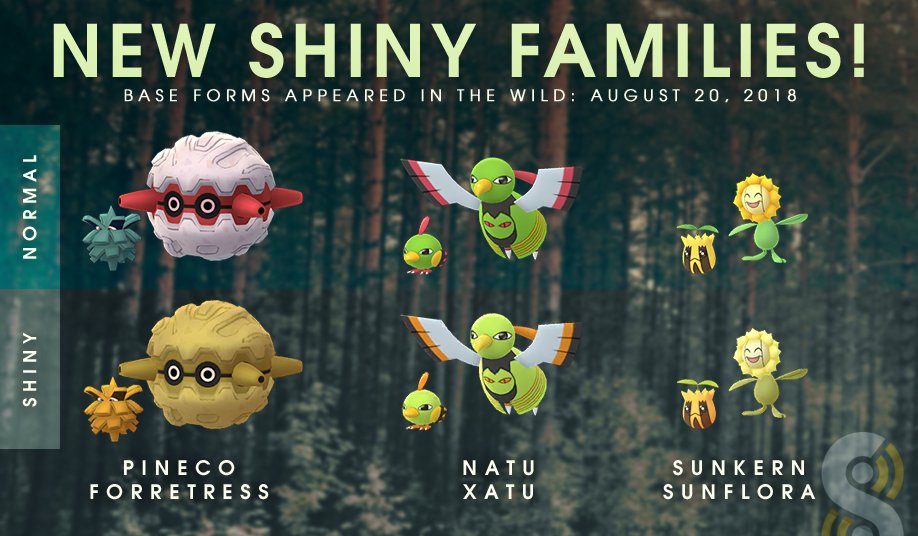 You can now find Natu & Xatu, Pineco & Forretress, and Sunkern & Sunflora out in the world with their alternate colors. Most of these are interesting and cute groups of Pokémon, but I just can't get on board with Sunflora. There's just something about it that screams untrustworthy…
Good luck spotting them, and keep on catching!
---
Image source: The Silph Road
Leave a Comment