I know what you're thinking: We just don't get enough updates in Animal Crossing: Pocket Camp. There are never any events or new items or new characters to keep us entertained…
Joking, joking!
If you're a regular player of the game, you know that's not the case at all. We receive update after update when it comes to our favorite camping experience, and today is no exception! The Animal Crossing Twitter account has shared yet another character tease that features three mysterious, shadowy silhouettes: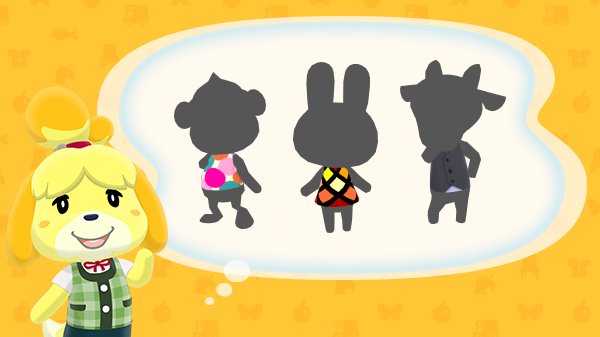 Longtime fans of Animal Crossing may recognize these figures and their shirts right off the bat. If you've guessed Elise, Gaston, and Kidd, you're correct! They'll soon be adorning our campsites and maps in the game — and just as exciting, the tweet also mentions that a new theme will be coming along for the ride upon release.
Looks like it's time to get our smile on for these new animals. Happy camping, Pocket Campers!
Leave a Comment