If you have enough money to avoid caviar and foie gras for an appetizer and are a fan of one particular Blue Bomber, does Capcom have the item for you! A pair of solid gold 30th anniversary statues molded after Mega Man himself has been revealed by Capcom Japan.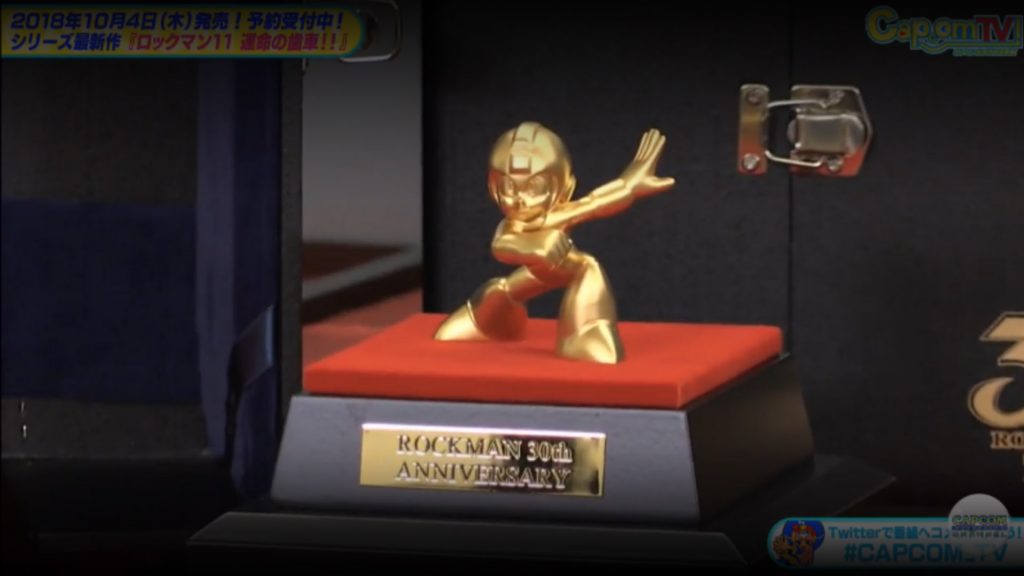 And solid gold don't come cheap — the smaller of the two is going for 690,000 yen, or about $6,200 in US currency. The larger one is a whopping 2.4 million yen, or $21,000. So unless you're willing to take on another mortgage, or have enough money to set a couple of $100 bills on fire just because you can, then you probably won't be getting your hands on these ultra-premium-super-collectibles.
In more affordable news, Mega Man 11 releases on October 2nd. Stay wired for news on that and everything else Mega Man.
Leave a Comment