Edge is sporting a few pretty awesome covers in celebration of the magazine's 25th anniversary. Subscribers will receive one of four designs this month, each one showing off a beloved character from video game history. Among them is an incredibly familiar face to Nintendo fans — just about all people will agree he is, in fact, the poster character for the Big N.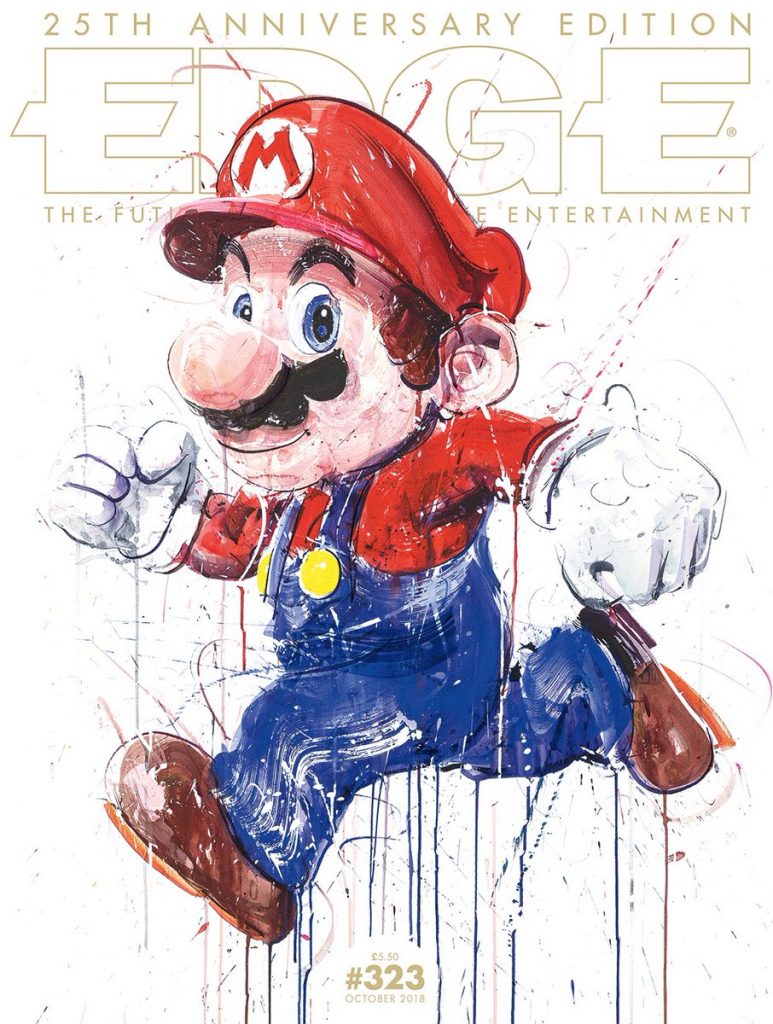 That's right, folks: Our favorite red-hatted plumber was one of the four characters chosen to represent video games for Edge. While this comes as no surprise to pretty much everyone, seeing Mario splashed onto the cover in such a vivid fashion makes his presence all the more striking and historic. It's like video game history is being summed up in one fell swoop with iconic and historic Mario front and center, painted in a new and fresh style to celebrate the success of his more recent endeavors. (Super Mario Odyssey, anyone?) Gotta love it!
And Mario's not the only character worth noting when it comes to Nintendo for Edge's special edition set. Solaire from Dark Souls was also chosen for one of the designs, which is incredibly relevant at this point in time considering that Switch owners are eagerly awaiting the Dark Souls release (which was only just announced for an October release). Street Fighter 2's very own Guile is also making an appearance on a cover, and Master Chief from Halo is the fourth character to complete the set.

Those who receive their subscriptions through the mail will have to depend on the luck of the draw. According to the Edge Twitter account, you can expect these editions to hit newsstands this Thursday, August 16th, which should give collectors a chance to acquire specific covers. If you're planning to head out and pick one or more up, we'd love to hear which cover(s) you have your heart set on! Definitely share pics of yours with us on Twitter.
Leave a Comment