Kirby's no stranger to the plush treatment — with his simple design and soft nature he's probably the Nintendo character best suited for it. That's why our world is just a little bit brighter with Takara Tomy's new, giant Kirby and cloud pillow/plush set coming to Japan. Behold the Kirby and Fluffy Cloud Pillow Set!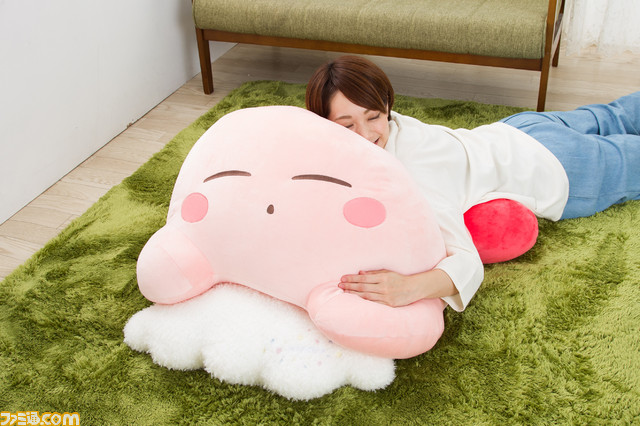 Kirby's 500 cm in height, 70 cm in width, and 100 cm in depth. The cloud pillow sits at 16 cm in height, 60 cm in width, and 38 cm in depth. The two are composed of polyester/polyurethane and are made to order. They can be purchased directly through Takara Tomy for 22,000 yen (roughly $198), with the application period open between today, August 3rd, and September 2nd. Orders are expected to be shipped in December.
Kirby's sleepy style makes this set the perfect napping companion, and that added cloud cushion (complete with stars) is just too good to be true. In a perfect world all of my furniture would somehow be made of these, but alas, all I can do is look at these pictures and dread what it would cost to ship him overseas.
---
Translation and additional info provided by Famitsu.
Leave a Comment