There's a whole lot of Pokémon merch out there, which might make collecting all of it seem daunting — but when new products call back to some of the best in the series, you've got to admit that adding a little more to your collection can't hurt. Kotobukiya has revealed two new figures in its ARrtFX J line, hailing from Pokémon HeartGold & SoulSilver for player characters Ethan and Lyra.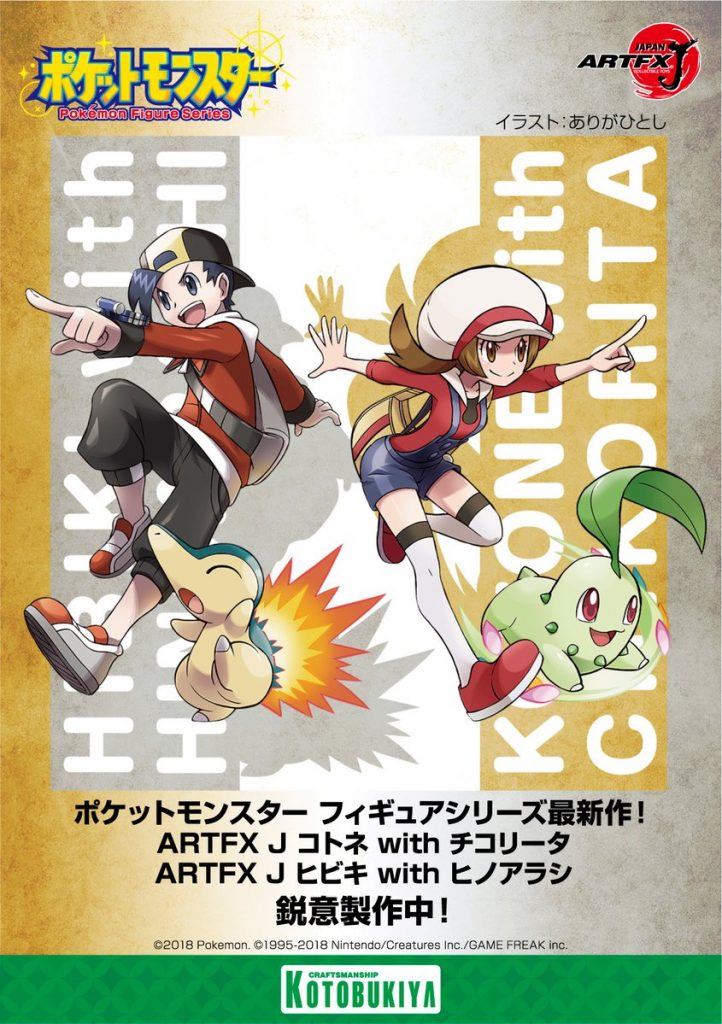 The prototypes of these were on hand at Wonder Festival 2018 Summer last weekend, showing off the characters in an unpainted state. Each comes in a dynamic pose, pointing to give a command to their accompanying starter Pokémon. While Cyndaquil (coming with Ethan) is the only one for me, I gotta hand it to the added floral effect planned for Chikorita (paired with Lyra).

There could be some changes for the final designs and there's no release date set yet, but look forward to more on these two upcoming collectibles (including when and how you can get them yourself) in the near future.
Leave a Comment