While it's hard to see the production of 3DS systems slow down, knowing that we're getting such a creative selection of New 2DS XL designs to pick from kind of makes up for it. The latest treat we've received was discovering that Nintendo released this gorgeous Animal Crossing New 2DS XL in both Europe and Japan. Once again, the fact that a new system just couldn't seem to find its way to the US is a major bummer, but (personally speaking) my fingers are crossed that we'll eventually see that happen in the future.
I was beyond thrilled to see the AC 2DS for myself in person once it was delivered last week — what a dream! I was initially disappointed with the subtle design from all the promotional images, but all those feelings were quelled once I saw and held the system. From its sleek minty green cover on top, to the creamy white edging and lower cover, to the fun leaf indentation (that really adds a nice depth to the overall design), I can honestly admit that I pretty much fell in love with this 2DS XL.
Get a look for yourself by checking out our gallery of the system, its box, and the cute Animal Crossing amiibo card freebie included!
Gallery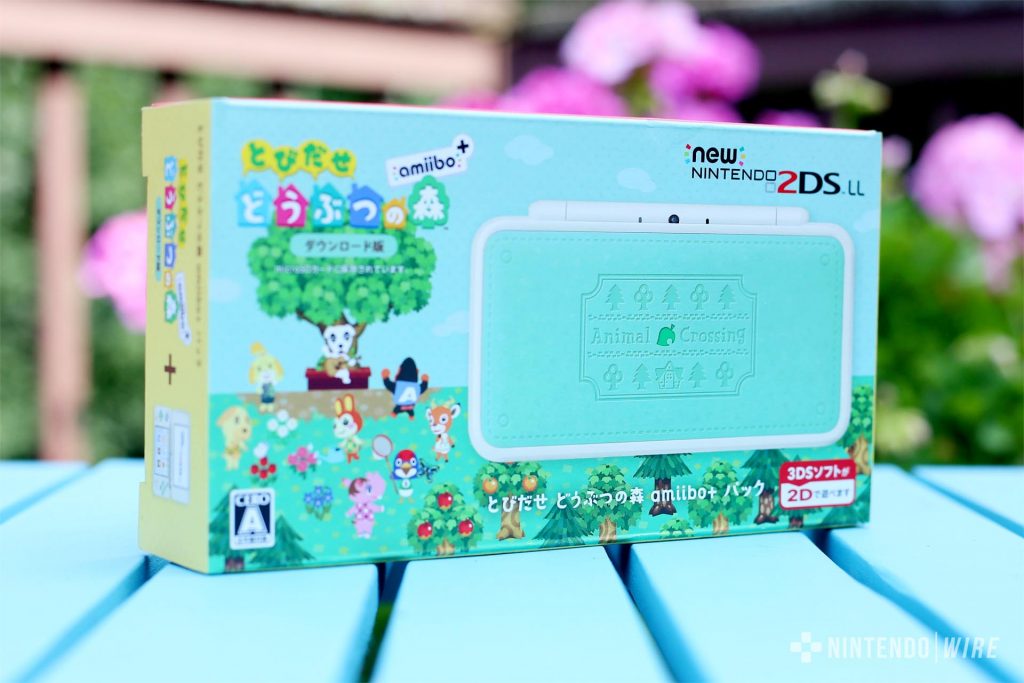 Leave a Comment