Start your day off sweet by checking out the newest chance item to hit Animal Crossing: Pocket Camp. The Fortune Cookie Shop's latest arrival happens to be Bluebear's party cookie, a collection of scrumptious-looking, dessert themed items that will give everyone who visits your camp a toothache.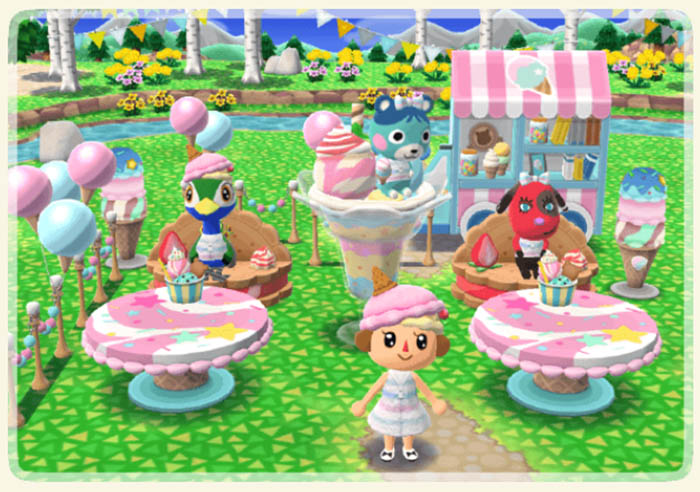 Um, okay, that deliciously pink ice-cream cap is just about the best thing to ever happen in Pocket Camp!
Whether you want to collect the whole series or pick up just a few of your favorite items this cookie is offering, you'll undoubtedly receive something pretty darn cute. Maybe you'll even score that featured furniture item, the giant ice-cream sundae! By fulfilling animals' requirements, you can view a special memory starring Bluebear, Julia, Mitzi, and Cherry.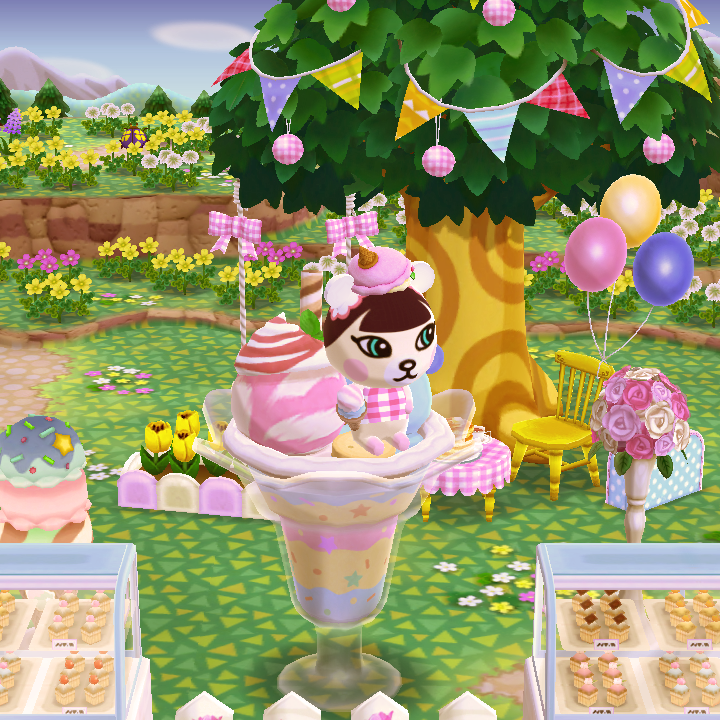 Check out the full list of items you can get from Bluebear's party cookie:

Make sure to check your in-game notices for all the nitty-gritty details. You have until mid-September to collect the series. Enjoy, campers!
Leave a Comment