Never have I been so thrilled to report on the arrival of new animals in Animal Crossing: Pocket Camp — perhaps it's because this next batch of adorable and friendly faces strikes a happy chord with me, personally. I'll get to that in a second…
The Animal Crossing Twitter account has shared its latest peek of the trio that'll be appearing at our campsites very, very soon: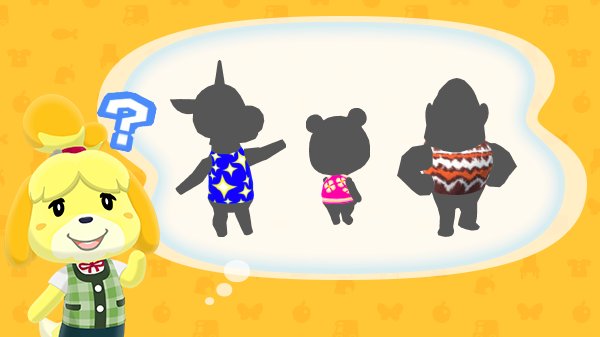 So, why all the excitement from me? Among the three shadowy figures is none other than my favorite cutie pie in the Animal Crossing series: Pekoe! Sitting pretty between Julian the unicorn/horse (left) and Boone the gorilla (right), my sweet and lovely panda/cub darling will finally make her way to my camp in only a few days' time. The tears of joy from me are endless today!
If you're a longtime fan of the series and have your own favorite animals, you probably understand the pure elation when discovering one of them has finally appeared in Pocket Camp. Whether your own favorite has made its way to the game or not yet, I hope you get to experience the same happy frenzy I have during your time with Animal Crossing — because, well, it makes life all the sweeter.
Happy camping, Pocket Campers!
Leave a Comment