Whenever a new Pokémon movie releases in Japan it features a tease of the next to come one at the very end. As Pokémon: Everyone's Story just released we now have reports coming in that the included teaser was a little less new and a little more familiar.
According to an attendee, Dogasu, once the clip began the words "The Legend is Back" appeared on screen in both Japanese and English. Following this the screen shifted to bubbles, more specifically the bubbles seen from Mewtwo's tank at the beginning of the first movie.
Following this voice over that the attendee claims to have been Mewtwo's original voice actor, Masachika Ichimura, reciting the same opening lines of the movie verbatim. Following this Mewtwo opens their eye, though apparently the shot was rendered in CG rather than the typical 2D animation style.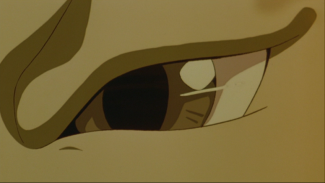 Lastly, the original Japanese Mewtwo Strikes Back logo appeared on the screen before the word "Evolution" was added at the bottom right. Fade to black, followed by the announcement that it's coming in 2019, and it's a wrap.
The idea of returning to Mewtwo's story is one that's definitely appealing, with it being one of the more fleshed out and popular Pokémon from the movies or otherwise. It's not clear if this would be some kind of remake, a retelling in a new continuity (as was done in the previous Pokemon movie, I Choose You), or something else entirely.
Hopefully more info comes sooner rather than later, but for now all we have are attendee reports and speculation to hold us over. It's what you do with this potential information that will determine who you are. Be on the lookout for more information from us.

Leave a Comment