Hurray! A very anticipated update for Animal Crossing: Pocket Camp players finally made its way to the game today, along with several other changes. If you've been struggling to find ways to spend time with animals whose levels you completely maxed out ages ago, you can now get ready to invite them back to your camps, as the Friendship Level caps have been increased from 20 to 25.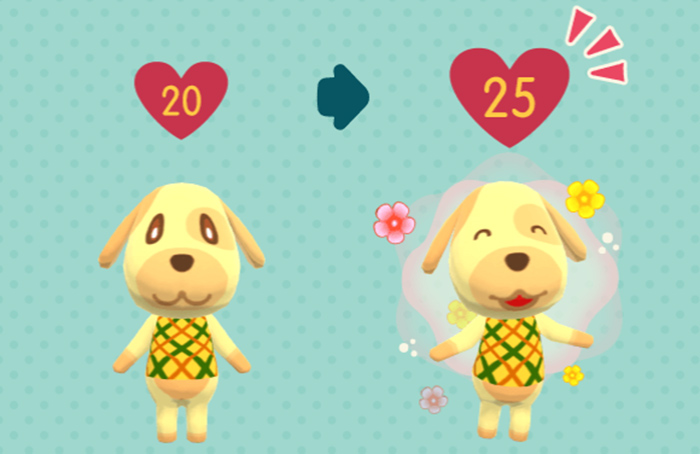 A couple other small changes have been made to Pocket Camp with this update. Here's a list of what you can expect to find when you sign on today:
New Friendship Levels have been unlocked
Your item list is easier to use
Contacts are easier to view
You can now fast-forward through conversations with animals and skip animations that play when an animal's Friendship Level increases
You can sell furniture and clothing from Rover, and you can give them to Gulliver
Have fun leveling those animals, campers!

Leave a Comment