UPDATE: We have some new images of the Animal Crossing and Minecraft New 2DS LL systems! Check 'em out:
---

Heads up!
Nintendo Japan announced today via a blog post that it will be releasing three New 2DS LL editions this summer. The three new designs are Minecraft, Animal Crossing, and Mario Kart 7 themed.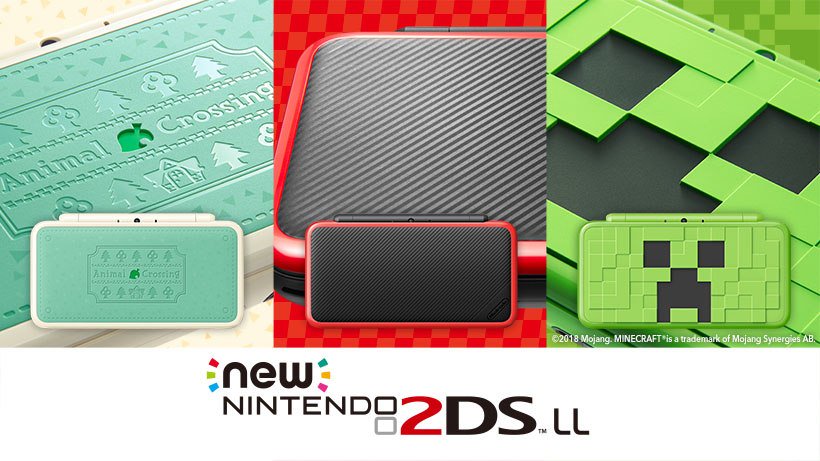 The Minecraft 2DS design will feature a Creeper over the main body of the device. It will be released on August 2nd and will cost 16,980 yen (roughly $153.17 US).

The Animal Crossing design will feature the Animal Crossing logo over a fresh green colored background. The leaf in the center of the design will be hollowed out with a leaf green color underneath to make the leaf visually pop. This 2DS will be released on July 19th and will run you 15,980 yen ($144.18 US).

The Mario Kart 2DS design will sport a black body rounded off by a shiny red ring; it's just like one of the tires on a standard kart! This 2DS shares the same release date and price as the Animal Crossing 2DS: July 19th, and it'll be priced at 15,980 yen ($144.18 US).

Be on the lookout for these this summer if you're interested in picking one up!
Leave a Comment