Oh, that Edmund McMillen. The mind behind Super Meat Boy, The End is Nigh, and the Binding of Isaac is at it again — though this time it's something a little less controller-throwing and a little more table-flipping. The Binding of Isaac: Four Souls is a new multiplayer card game that brings all that fans have come to know and love from the series.
Two to four players can take on familiar foes and each other on in a game that begs co-op actions to progress — but can only have one winner. It's a race to grow stronger, face bosses, collect souls, and maybe even stab a back or two along the way. All of that with hundreds of creature and loot cards to draw and use, and you've got the makings of something that I can't wait to lose (and hopefully make) friends over.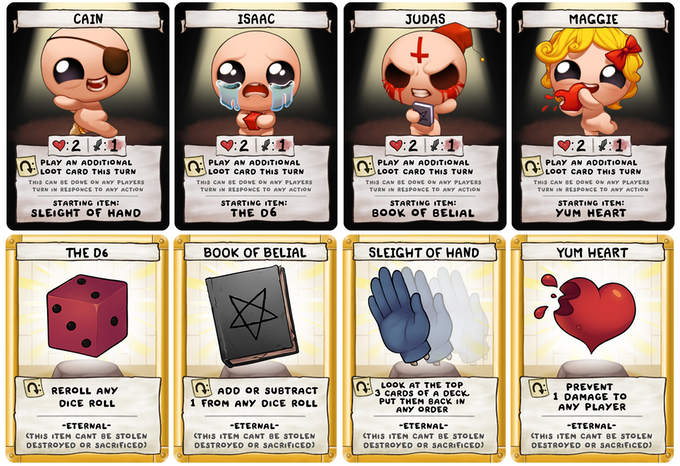 You can check out the game's Kickstarter page to see how you can help make the game bigger and get yourself a copy. It's already met and far exceeded its funding goal, so it's all tear-stained gravy from here. It's also a great resource for fun drawings, live chats with McMillen and others, and a hub to learn the rules and flow of the game to strike your interest.
The Binding of Isaac: Four Souls is growing and growing, and it's due for a planned release this November.
Leave a Comment