I love a lot of games and genres, but at the end of the day cute puzzle games are my jam. Puyo Puyo, Panel de Pon, Yoshi's Cookie — the list goes on and on. Usually that aesthetic is just a core part of the game's style, but sometimes things go the other way and a familiar style gets a new overlay that gets me onboard. That's what's happening now, with Sanrio characters Picross in Nintendo's nonogram game.
Released in Japan earlier this year, the game looks to be mostly standard Picross fare but with the added smiles of Sanrio's characters. To really highlight them, this version of Picross will let you unlock stickers and backgrounds to decorate several parts of the game and make it look the way you want with Hello Kitty, Cinnamoroll, and plenty more.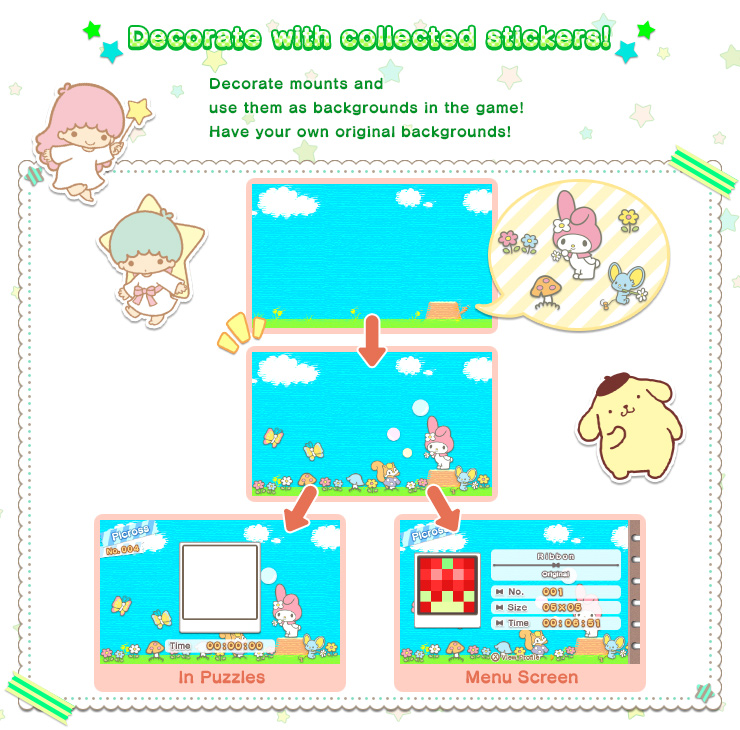 Sanrio characters Picross will be available in the US 3DS eShop this Thursday, June 28th, for $7.99. Treat yourself, or better yet, treat a friend to a small gift.
Leave a Comment