The only thing better than going to a good movie in the theaters is going with friends. The smell of popcorn, the silver screen, and the fun of talking about everything you loved and hated after the credits roll — who could resist? Looks like Kirby can't, as a new collection of blind box figures coming to Japan are all about a night at the movies!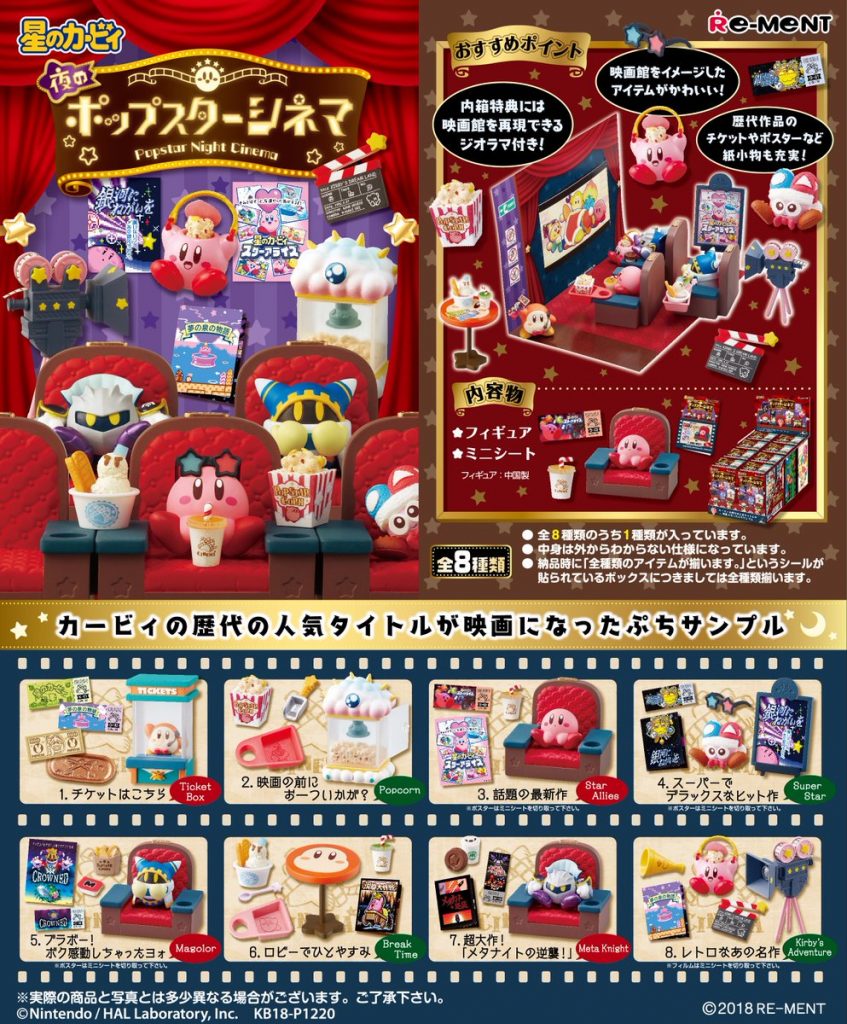 Each box in the Pop Star Night Cinema series will come with plenty of celluloid sweetness, featuring plenty of tiny accessories like concessions, 3D glasses, movie posters, and more. Looks like the filmgoers are Kirby, Meta Knight, Marx, and Magolor, with Waddle Dee running the show. My favorite has to be the Kracko popcorn machine, though it's a (totally planned) shame that the adorable Kirby popcorn bucket is in a different set.
The Kirby Pop Star Night Cinema set will be out in Japan starting September 24th. There're eight different sets in total that will have everything, with each box costing 600 yen (a little over $5 USD).
Leave a Comment