A brand-new Animal Crossing-themed New 2DS XL bundle has been revealed for a European release on the official Nintendo UK website.
While there has been no official announcement of the system by Nintendo, there are a few key details we can glean from the website.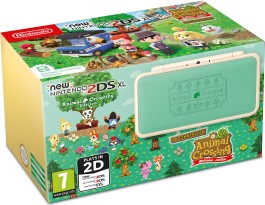 The system will include a copy of Animal Crossing: New Leaf – Welcome amiibo pre-loaded onto a 4GB microSD card, as well as a Nintendo 3DS AC adapter.
The console is set to release on July 20th, 2018, with no word yet on a launch outside Europe.
Stay connected to Nintendo Wire for more news as it becomes available!
Leave a Comment