Six placeholder titles for the Nintendo 3DS have appeared on Amazon UK, all with thumbnails with the E3 logo.
The placeholder games, entitled "Placeholder 15" through "Placeholder 20," include text indicating they'll be announced during the convention this week.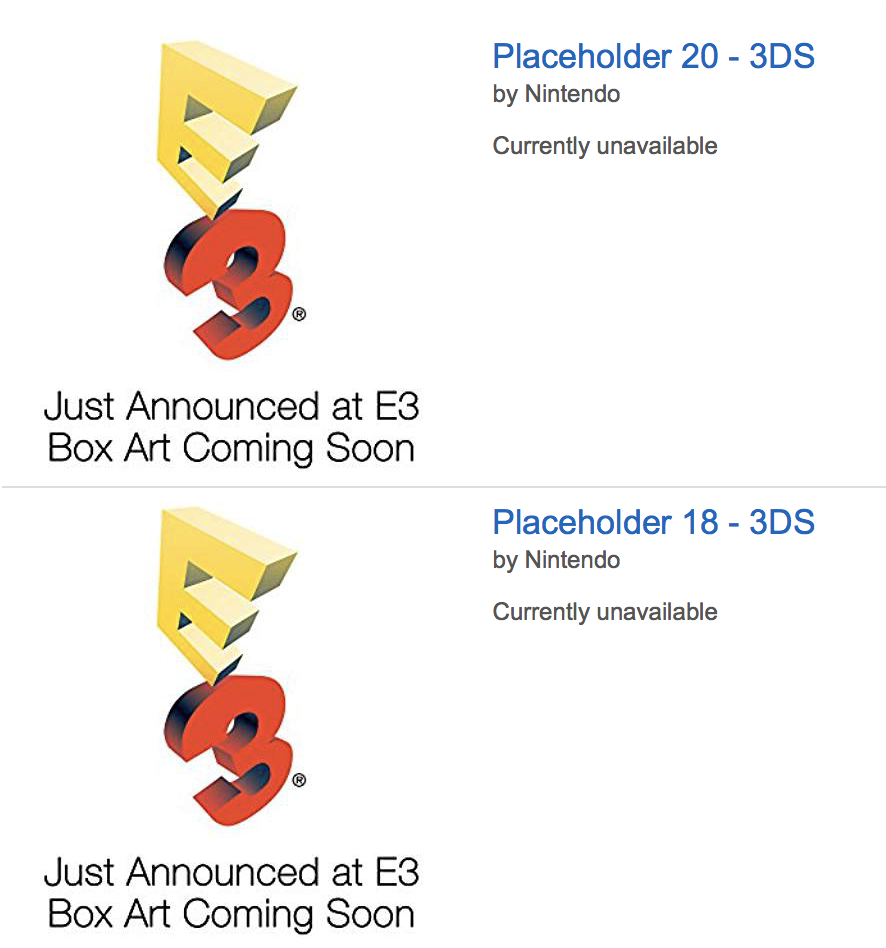 This may suggest that at least six new Nintendo 3DS games will be revealed during E3.
Stay connected to Nintendo Wire for any and all breaking news coming straight from the show floor!
Leave a Comment