Just one year ago, the Nintendo Switch hype train was racing towards E3 at full speed. Any detail that could be scrounged up before the Nintendo Direct caused an immense amount of excitement. With less than a week to go, it's time to get ready for that same amount of frenzy, as other sites are sharing their schedules for this year's big event.
Twitch has posted its E3 schedule, kicking off this Saturday with EA Play. Conferences and stage shows are all listed with their times. Nintendo is the first company to kick off Tuesday, running from 9:00 a.m. – 9:45 a.m. PT.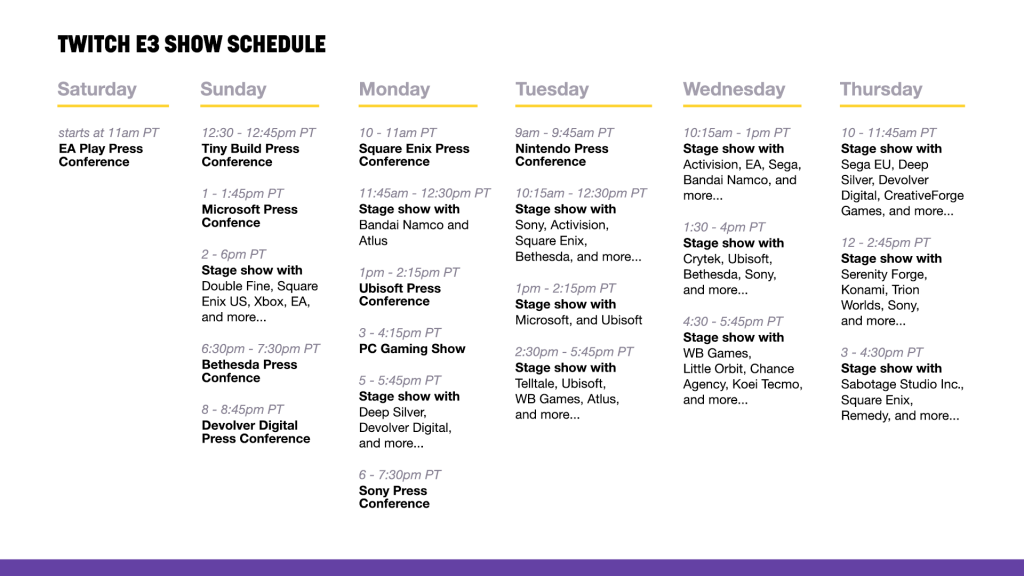 Yes, that's right, we're looking at 45 minutes of Nintendo Switch announcements and showcases!
Any guesses as to what we'll see in the Nintendo Direct: E3 2018 next week? (At least, any content that hasn't already been leaked!) Let us know on Twitter.
Leave a Comment