Later this summer Nintendo will be releasing a collection of Wario's classic microgames on the NIntendo 3DS with WarioWare Gold. Covering the likes of Twisted and Touched, it definitely seems like a treat for fans of the weird and wonderful.
Now, thanks to Amazon Japan, we have a fresh batch of garlic-scented screenshots to take a look at. Give 'em a look: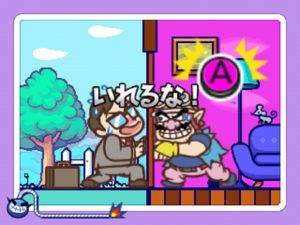 As an aside, in Japan the game has the much more fabulous name of "Made in Wario Gorgeous".
WarioWare Gold launches in North America on August 3rd, while Europe gets it a little earlier on July 27th.

Leave a Comment