Get ready, Pokémon GO players, for a very special Battle Showdown event starts up today! Fighting-type Pokémon will begin appearing more frequently in the wild later this afternoon at 1:00 p.m. PT | 3:00 p.m. CT | 4:00 p.m. ET.
Alongside the appearances of 'mon like Machop and Makuhita, you'll also receive 2x bonus XP for Gym Battles and Raid Battles until May 14th. You'll score a guaranteed 3,000 Stardust simply for participating — and then one Rare Candy if you win. Woot!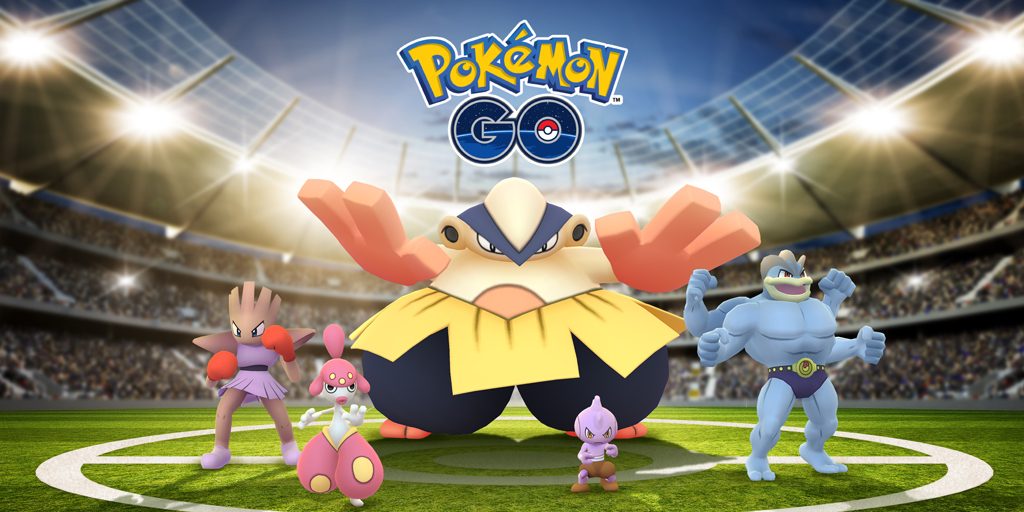 Bonuses, including a 2x Badge multiplier, will be offered by performing several actions at Gyms, which means that it's possible for you to earn even more benefits at a location you frequent. As an extra bonus, spinning the Photo Disc at Gyms will give you more items.
Go get 'em, Trainers!
Leave a Comment