It's one of those days when you sign on to Animal Crossing: Pocket Camp and there aren't any new notices announcing a special event. While that's a tad disappointing for all you daily players out there (personally, I'm bummed), there's still some news to ponder over this morning that might perk up your day!
Name that animal!
First off, the Japanese Animal Crossing Twitter account has shared the newest round of teaser animal silhouettes. Check it out: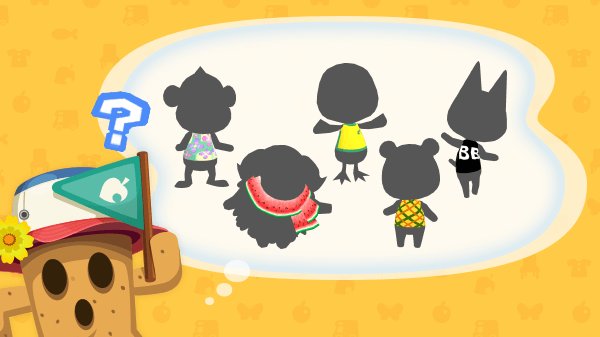 Can you identify all five animals? If not and you're looking for some names, we've got you covered: there's Nana the monkey, Wendy the sheep, Jitters the bird, Maple the cub, and Tom the cat.
Once again, it's great to see the game continuously rolling out new adorable animals. I'm ecstatic to finally be able to add Wendy and Maple to my camp roster!
Get your watering cans ready…
Spring is in full swing in Pocket Camp and you can continue celebrating the occasion by gearing up for another fun-filled garden event! Also provided by the Japanese Animal Crossing Twitter page today was another small peek at items you'll soon be able to acquire for your camp through the upcoming event.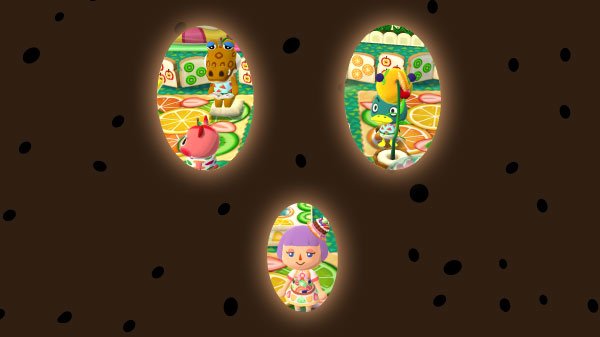 It looks like you and your camp are in for a fruity treat soon! Right off the bat, a fruit themed carpet, fence, dress, and hat are all previewed in the image — and there are bound to be even more delightful items to pick up whenever the event kicks off, which will most likely happen within the next few days.
Are you ready to decorate your camp with apples, kiwis, strawberries, and oranges? I know I am!
Leave a Comment