Pokémon Trainers who have returned to complete the game's new research tasks will be happy to hear that there's a slight change taking place soon. Announced online and in-game, May's Field Research will star Zapdos. It looks like like each month will feature a new theme as well as a different Legendary — players new and old can work on completing their Pokédexes!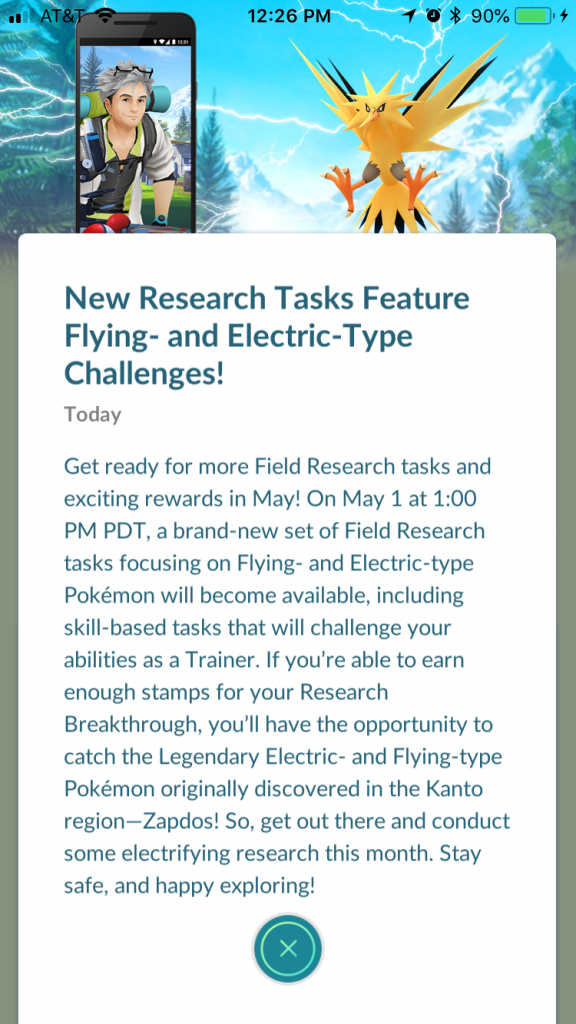 In honor of Zapdos usurping Moltres' spotlight, new Field Research tasks will be added to the pool. So far, Niantic is claiming these will focus on Flying and Electric-type Pokémon, as well as new skill-based tasks.
These changes will take effect on Tuesday, May 1st, at 1:00 p.m. PT | 4:00 p.m. ET.
Leave a Comment