Do you like Ōkami? Trick question — everybody loves Ōkami, including developer PlatinumGames (made up of former Clover Studio devs, which made the mythological classic). And they've brought back that title's traditional Japanese ink and music aesthetic, paired it with the iconic Platinum fluidity of combat, and partnered with DeNA to reveal World of Demons, a demon-slaying hack-and-slash title for iOS.
Revolving around slaying mythical Japanese yokai, the game focuses on positioning in combat, affording you 360 degree movement with auto-attacking in range. It also contains the ubiquitous Platinum dodging (seen in games like Bayonetta), helper yokai who can provide skills on a cooldown, and a finisher slash move that is uncannily similar to Ōkami's Power Slash.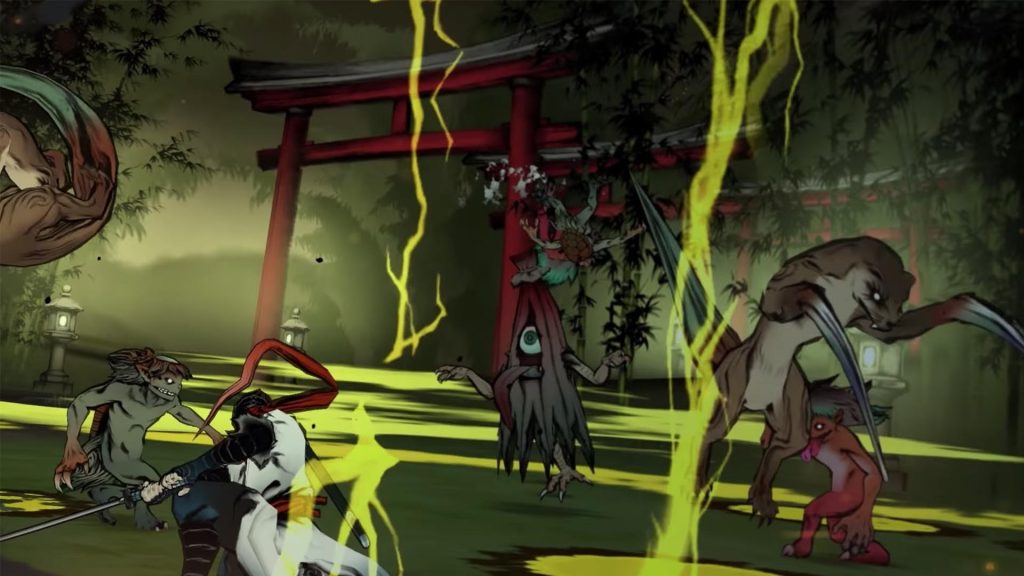 The game is free-to-play, featuring a gacha system for summoning new helper yokai as well as as more permanent buffs in the beckoning system — which offers permanent, fixed upgrades instead of offering your skills up to the role of a dice. It's an intriguing way of allowing for both the gambling crowd and those who are willing to pay for something a bit more immediately substantial.
While the devs are adamant that the game is in fact not a direct spiritual successor to Ōkami (instead merely sharing many of the same inspirations), given its graphical style and score (composed by Ōkami's own Hiroshi Yamaguchi) it's a bit hard to swallow. Though it's not being helmed by legendary director and Twitter master Hideki Kamiya, it appears that World of Demons is an honest, well-made attempt to translate Platinum combat to a mobile space. We'll see how it pans out when the game launches for iOS this summer.
Leave a Comment