Spring may be here, but some minds are already occupied with next winter. When it comes to Nintendo ornaments, Hallmark doesn't play around, as it looks like a trio of classics are getting the tree-trimming treatment in part of the company's Keepsake collection. Thanks to a tip from @M_Hrycyk, we've gotten an early look at what's to come: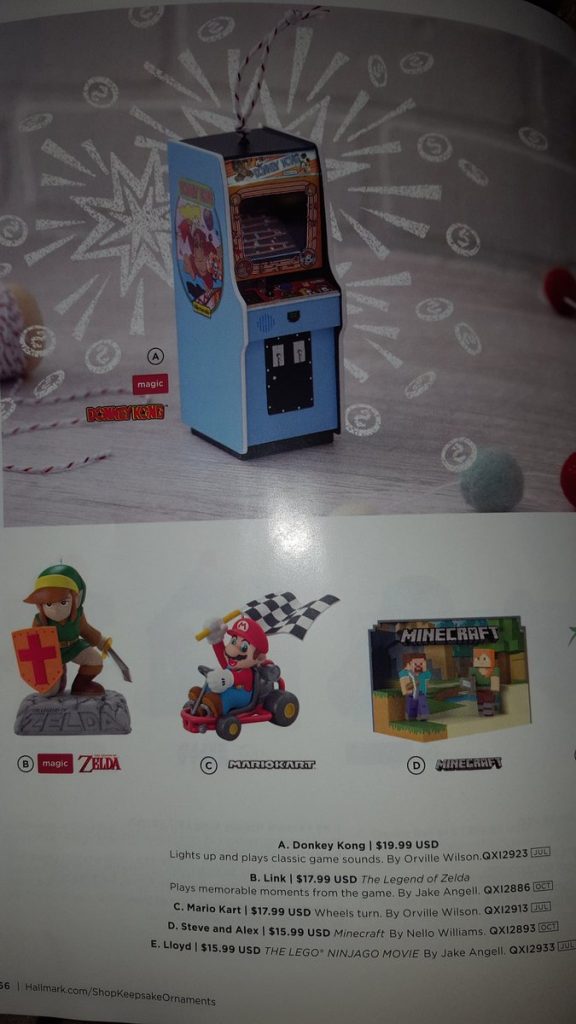 The original Donkey Kong arcade cabinet, Link as he appeared in the first Legend of Zelda, and Mario karting in with the checkered flag all might be worth putting on your list now — the DK and Link ones especially, as they'll feature sounds from the source materials. Even cooler, the Donkey Kong one lights up!
While their pricing is available — DK for $19.99, the others at $17.99 — there's no word on when they'll be available for purchase. Based on their appearances in this ad or catalog, it hopefully won't be a secret to everybody for long.
Leave a Comment