For those Charizard fans out there (and I know there are plenty), get ready for Pokémon GO's May Community Day, because the featured Pokémon has been leaked in Japan and it's none other than Charmander himself.
According to Reddit user dannymanny3, the official Pokémon GO Community Day webpage in Japan has already updated and leaked the next star. The second of three starters to be featured, Pokémon GO players can expect to find an increase of Charmander spawns on May 19th.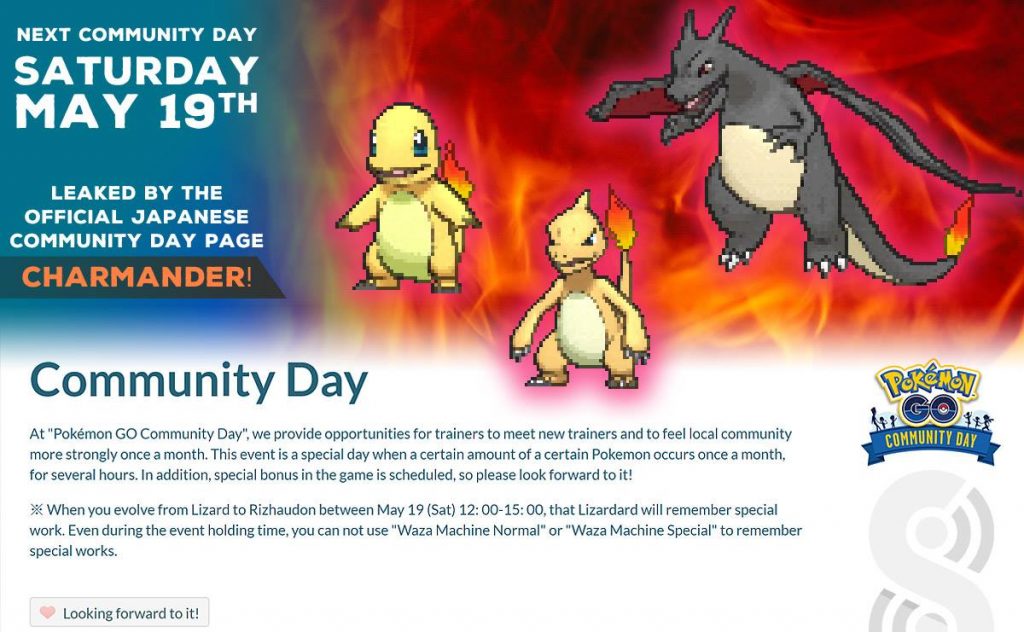 Of course, with these increased spawn rates also comes an increase in your chances to find a shiny Charmander, which evolves into the coveted black Charizard. Like other Community Day events, it's also been confirmed that a Charmander evolved into Charizard during the three-hour span will learn a special move not available through TMs, though the move hasn't been revealed yet.
Keep in mind that the date may vary, considering Japan's in the East. However, I'd say it's safe to assume we'll be seeing Charmander's day around the same time.
Leave a Comment