A week doesn't seem to go by without some sort of major news coming from Pocket Camp, and it appears as though this week is no exception! (You won't find me complaining anytime soon…) Upon signing on today, you'll find a new notice available that contains a description of everything that will be arriving in the next big update. Here's what you can expect from it:
Fortune cookies
If you're familiar with the Animal Crossing series, you probably already know about fortune cookies — and if this is your first time hearing about 'em, it's time to get hyped, as they're finally making their way to Pocket Camp in two ways: They'll be for sale in an official Fortune Cookie Shop that will be added to the Market Place in the near future, and animals will also be giving the cookies to you in the form of gifts.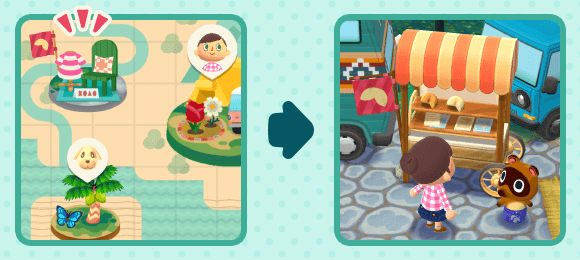 In the past, after acquiring a cookie your character found a ticket inside that stated which prize item you would receive when turning in the ticket. The process may be changed up a bit for Pocket Camp, but the detailed explanation of fortune cookies does state that the cookies will be giving you furniture or clothing items when you eat them. There will be levels of item rarity indicated by stars on the fortune.
You'll be able to purchase fortune cookies with both Bells and Leaf Tickets, but certain fortune cookies will only be available through Leaf Tickets. Every fortune cookie will earn you a stamp on a cute yellow card you'll receive in the update, and for every filled card you turn in (with ten stamps in total) you can receive one of many items.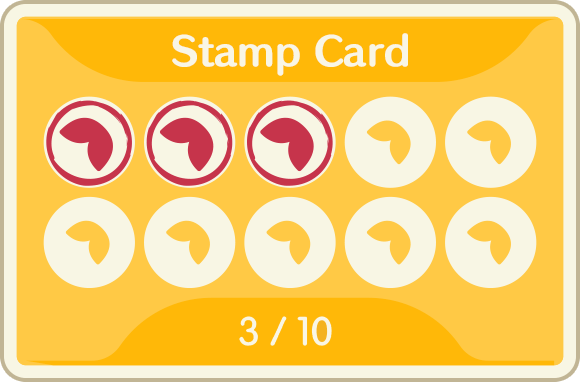 Several series of items will be available through fortune cookies: Marshal's Pastry Cookie, Rosie's Pop-Star Cookie, and Filbert's Rocket Cookie all have their own, unique themes, as you can preview in the screenshots below.

Design your camp by using an entire themed collection, or create your own style by using various items from every series — the choice is yours!
Memories
While the main focus within the notice was fortune cookies, it did briefly mention that furniture associated with memories is also coming in the update. Once obtaining the new furniture and fulfilling certain requirements, you'll be able to view special memories that feature animals. How cute!
Check your game for the notes within the notice or view all of them directly on the Animal Crossing: Pocket Camp website.
Leave a Comment