UPDATE: Those within the Pocket Camp community have been busy sharing information regarding three of the new animals that Gulliver can bring over to your campgrounds. Based on the screenshots below, it appears as though O'Hare and Plucky are among the newest additions. Players on Reddit have noted that Rowan the tiger is the third animal to have been added. We don't yet have image verification of this, but we'll make sure to add one when it becomes available.
---
Another series schedule has made their Pocket Camp debut: Gulliver has washed up on Sunburst Island and is ready to bring you some far away treats!
He's not only a old friend making a return though. He's helping out with a couple issues I've had with the game. By giving him excess furniture or clothing, Gulliver will export them to faraway lands before coming back with imported goodies.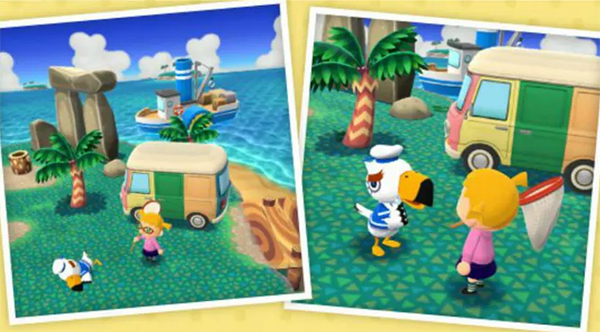 These treats, like chocolate and popcorn, can then be given to campers to boost their friendship level. It gives me something to do with all the furniture I don't use, gives me something to spend extra materials on, and helps me make happier campers all at once!
Most curiously, it sounds like Gulliver can even bring new animals back with him. I've only managed to get snacks, but we'll be loading up Gulliver's Cargo Ship again and again to figure out just how that seabird does it.

Leave a Comment