Announced during tonight's Feh Channel broadcast, the last Fire Emblem title to receive a dedicated Focus is finally getting the star treatment: Thracia 776 is set to add six new characters to Fire Emblem Heroes!
Never released in America and one of the last Super Famicom games ever, Thracia is linked to Geneology of the Holy War, featuring a few returning characters and happening in the middle of that game's events. That's enough history, though, as it's time to see what the future holds for these faces coming soon!
The game's Lord Leif leads the charge, with a kit that looks to rely on defense and self sustainability. He'll also have his own unique sword, the Light Brand, to help him stick around in the thick of things.
Mounted staff wielder Nanna will bring a new healing skill to the game, allowing her to remedy debuffs from Ploy, movement restrictions from Gravity, and other, similar effects.
These new heroes will be accompanied by the character Finn in the future, as well, as a free Tempest Trial reward.
The second half of the banner on the other hand, are definitely familiar to Fire Emblem Heroes players. That's right: both Olwen and Reinhardt are making a comeback in new variations.
Olwen will now bring a green tome instead of blue, functioning as an improved version of the Blade magic already in game.
As for the Reinardt, he's showing us that magic isn't everything as he takes up an improved version of the existing Brave Sword to continue his spree of doubled attacks and tiny hands.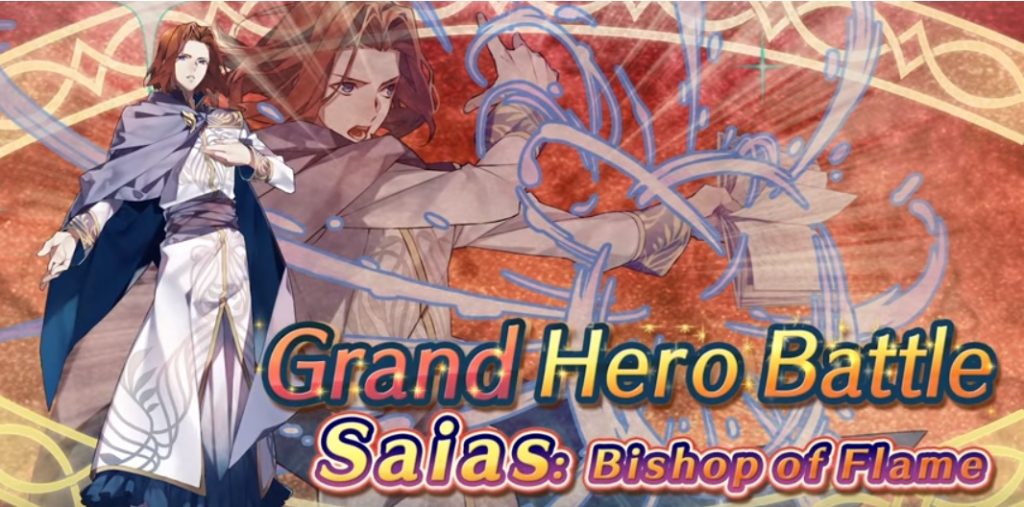 Last up is a new Grand Hero Battle character in the form of Saias. Holding a connection to existing GHB character Arvis, his appearance is a welcome one. He and the others are sure to bring new power to anyone who takes on his maps once they arrive.
Leif and the other Focus characters arrive in Fire Emblem Heroes starting April 11th. Saias and his maps will make their debut starting April 17th, and Finn will come along with the Tempest Trial+ starting on April 21st.
Whichever one of these has caught your eye — good luck!
Leave a Comment