Fire Emblem has always been about building your army, and with the next new mode for its mobile version announced during tonight's Feh Channel broadcast, it looks like the scale is getting continental.
In Grand Conquest, you'll be assigned to one of three armies: Alfonse's, Sharena's, or Anna's. Rendered red, blue, and green, these three will hold ownership over thirty areas across a map of their home country Askr.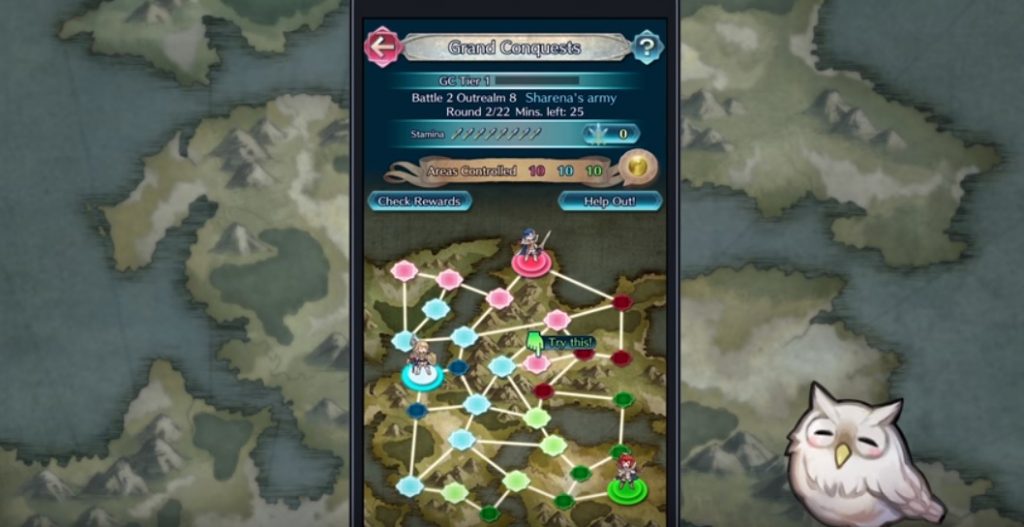 You'll be attacking these areas when they're occupied by an enemy army and adjacent to a space your army holds, though it will require a unique form of stamina exclusively for this mode.
Once you enter a map, it will play out like the existing Rival Domains mode. That means warping around bases, using dozens of Heroes, and building up points over a set amount of turns.
Your earned score will then be added to every other player in your army currently vying for that area in order to wrest control from the opposition.
It's not just offense though, as those enemy armies will be actively defending their regions, too. Every two hours, the scores will be tallied and control will shift, setting up new potential confrontations and opening the door to victory! Be on the lookout for bonuses, as well, to improve your chances of total conquest.
As you play, your own GC Tier will level up, offering you score bonuses for neighboring areas you battle in (thereby increasing your hold on territory) and will also entitle you to reward items. That includes the always tempting Orbs, making this a must-play if you're after all the heroes you can get.
The first Grand Conquest will kick off on April 13th at midnight PT and will last through April 18th. It sounds like we may not be battling at midnight, though, as "pre-battle preparations" begin then and last for four hours.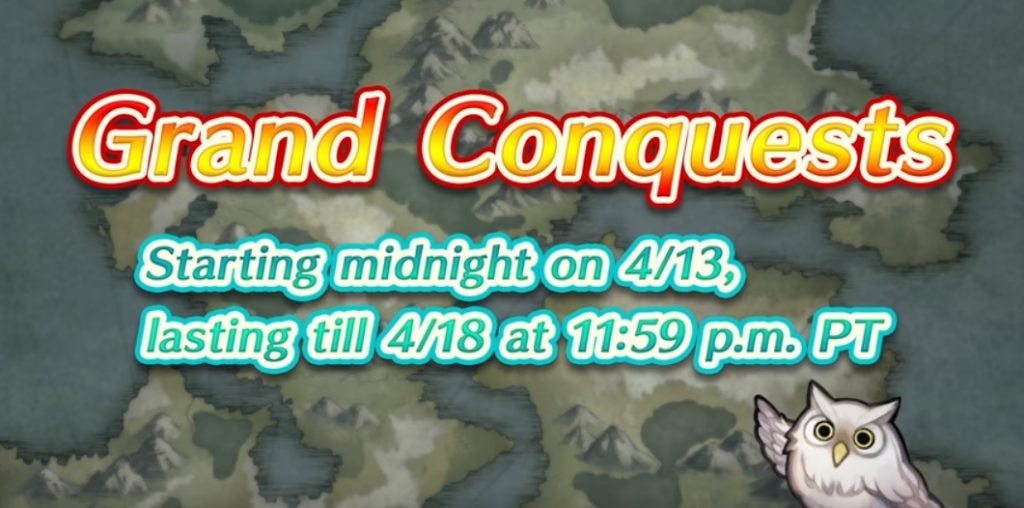 The development team is excited for this one and will be actively listening to feedback as the mode is played. Right away, though, they'll be sending out a 20-Orb present to all players to kick off the event!
Look forward to more on Grand Conquest and all things Fire Emblem Heroes as the game continues to grow. Who knows? Once this thing starts, we might even end up on the same team.
Leave a Comment