While the franchise has never quite caught on in the west like it has in Japan, Dragon Quest is still a hugely influential JRPG series with an enduring legacy. One of the most iconic things about it is the art, which has been drawn and supervised by Akira Toriyama of Dragon Ball fame for decades now.
If you've been wanting a book collecting these works it's your lucky day, as Viz Media has secured the English localization rights to Dragon Quest Illustrations 30th Anniversary Edition.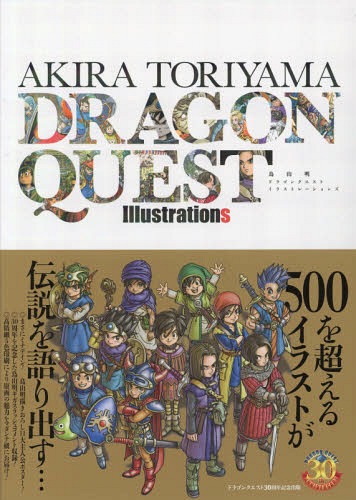 Covering every release from the first game up to Dragon Quest Heroes II in 2016, it's sure to be a blast to the past for fans of both Dragon Quest and Toriyama's works. It will also come with a fold-out poster covering the Dragon Quest timeline!
The 240-page book will retail for $34.99 when it releases this December and can be pre-ordered via Amazon now.

Leave a Comment