Fans of Pokémon Rumble, you'll be pleased to know that there are some new developments concerning this spinoff series. It's not a new announcement about a new game, but updated info regarding trademarks can sometimes lead to grander things.
Nintendo and Game Freak have applied for a new trademark concerning the series. Dubbed Pokémon Scramble, the trademark concerns an abbreviated version of the name — "ポケスク" (Pokesucu). It's been a few years since the series saw a full, new game release — does this mean a new game for the Switch? That's up for debate.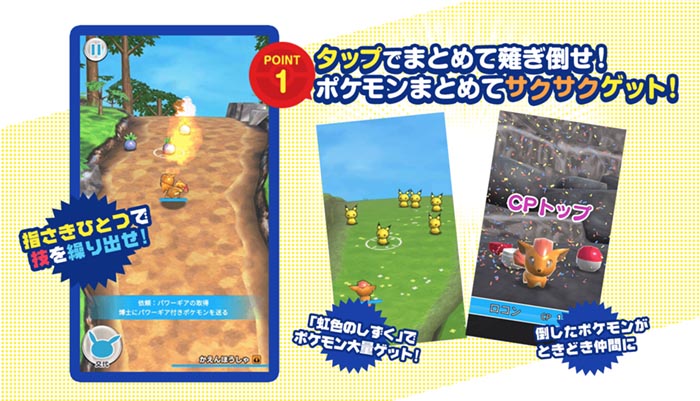 There is some speculation that this trademark might be tied to Pokéland, a mobile app game. While the game is slated for a release within the first half of 2018, it did undergo two play test sessions last year. Based on the feedback and constructive criticism from players, the development team has been hard at work tweaking the game. Japanese Nintendo has stated that this is trademark could be connected to Pokéland, but the site's also pointed out that trademarks already exist for that game.
With the little information that's been presented, all we can speculate at this point is that this could relate to Pokéland or a new game — or, similar to Pokémon Shuffle, we could get lucky and see the game released for both mobile and handheld/console platforms. Regardless, either would be a welcome addition and we'll certainly be keeping an eye on what's to come.
---
Source: Via Serebii
Leave a Comment