Hot off the heels of the incredibly cute 2018 Pokémon birthday wallpapers from earlier this week is a beautiful pair of Legend of Zelda: Breath of the Wild wallpapers — offered once again from Nintendo Japan. You can now celebrate the series' birthday in an absolutely dazzling way.
This time, your computer and phone can can sport Link's beloved Master Sword presented in the classic, beautifully lit forest setting. Reminiscent of previous screenshots and images, this newer rendition reflects the soft, hand drawn art style from Breath of the Wild, a truly stunning sight offered for any device.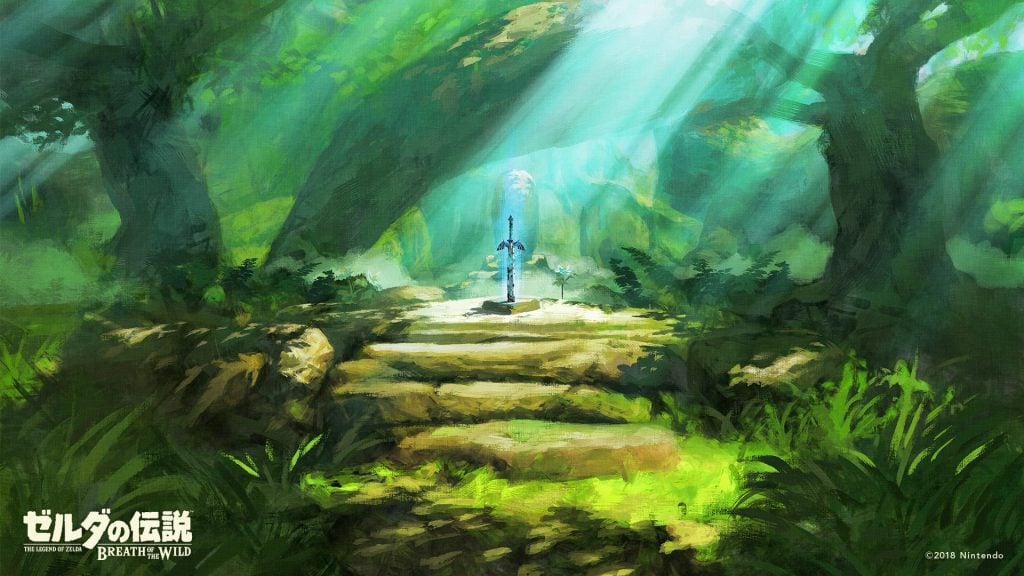 The wallpapers are available in both desktop and phone formats in an array of dimensions. You can download the size(s) of your choice over on Nintendo Japan's site.
Leave a Comment