Some say 2018 is the year of the octopus, but someone else seems to be taking the spotlight instead. Mega Man's franchise is making strides this year and today we have more information on the 3D animated show aimed for kids.
DHX Media has added the show to its brands section and it's included a description for the premise:
"Aki Light is a regular, upbeat, robot schoolboy. He lives in the futuristic world of Silicon City, co-inhabited by robots and humans. But this robot boy has a secret… Deep within his programming lie protocols that can transform him into the powerful hero, Mega Man! When the villainous Sgt. Night and his evil team of Robot Masters emerge with ill-intentions, Mega Man dedicates himself to protecting the citizens of Silicon City. Equipped with his Mega Buster arm cannon and the ability to absorb the powers of his opponents, he bravely battles the wickedest of villains. In this brand new series inspired by the iconic Mega Man video game, comical, action-packed adventures abound as we follow the journey of Aki Light and his alter-ego, Mega Man, as he strives to balance life as an ordinary robot boy AND an amazing superhero."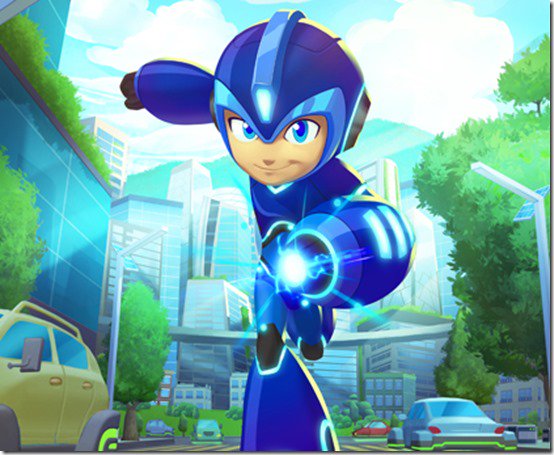 In addition to that there are some new images available of the show. Initially spotted by Twitter user IMissBionix with Siliconera finding the full image, there's more than just Mega Man here.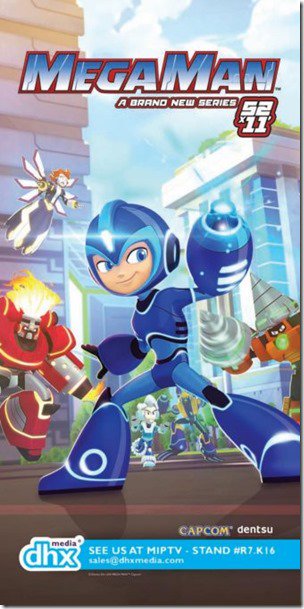 Fire Man, Ice Man, Drill Man, and more will be appearing in the show. As for the image with the DHX Media branding, it appears that the company will be in attendance and on the showfloor at MIPTV, a convention about TV and digital content media. Perhaps after the convention, which takes place in Cannes, France from April 9th – 12th, we'll be able to see the blue bomber in action!
Leave a Comment