Animal Crossing: Pocket Camp's second round for the Super Mario Crossover Event has kicked off today, bringing you even more furniture and clothing items to craft. Instead of the red mushrooms that you collected from animals in Round 1, you'll be acquiring the famous green 1-Up mushrooms this time around! Collect enough for crafting and you can get your paws on items like a ? Block, a 1-Up Mushroom, Luigi's hat, and more.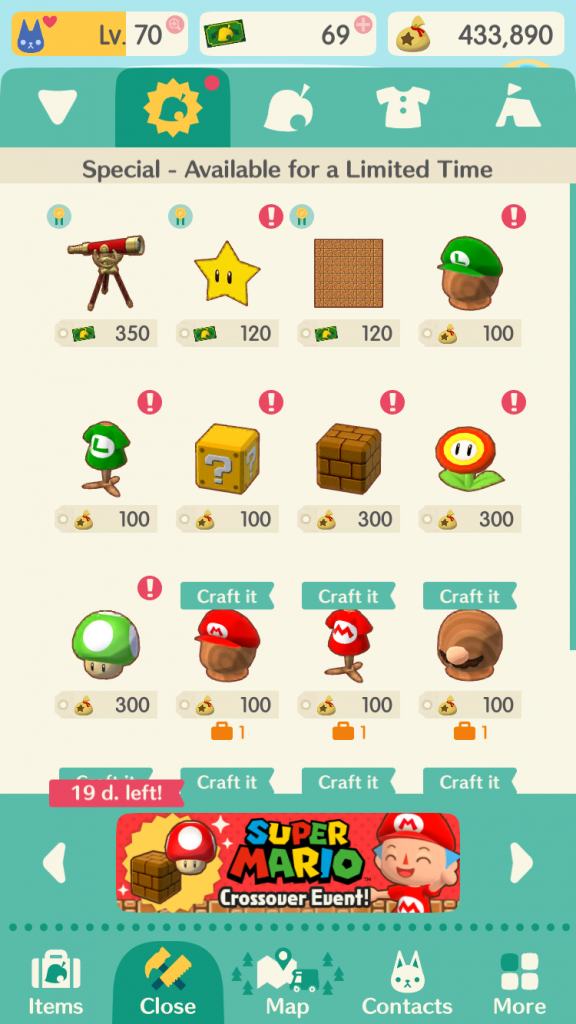 Also worth noting is the addition of the special packs that are now available to purchase in-game. Super Mario Pack S (Green) offers you 45 Leaf Tickets, bonus items, 20 1-Up Mushrooms. The second pack, titled Super Mario Pack L (Green), will give you 260 Leaf Tickets, bonus items, and 30 1-Up Mushrooms.
You'll have until April 10th at 12:59 a.m. to participate in Round 2 and score the aforementioned packs — and keep in mind that every person is allowed to purchase one of each pack. Round 3 for the Mario event will then begin on March 31st.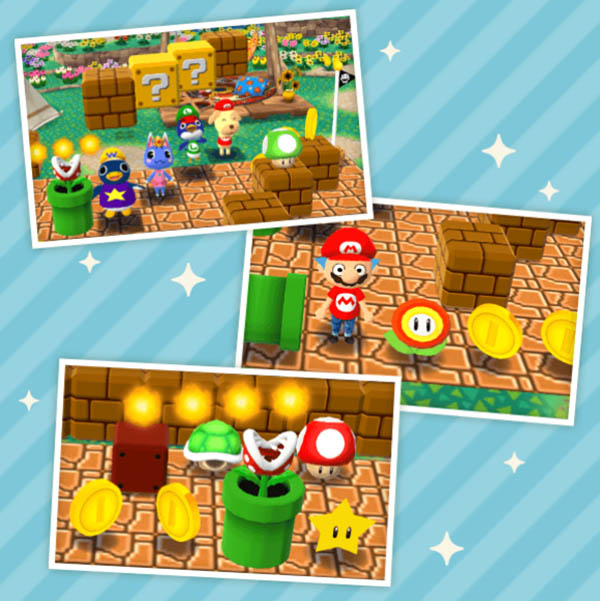 Check your game for the full list of details — and have fun, campers!

Leave a Comment