Hope all you campers had a fun Shamrock Day in Pocket Camp over the weekend! Now that it's Monday, let's shift our focus to the next small update our favorite camping game has brought us: new clothes.
When you sign on this morning, you'll receive a notice that displays a list of a couple new pieces of clothing you can craft with Cyrus' help. Here are the items that have been added:
Halo
Sky dress
Blue frames
Beige emblem blazer
Gray formal pants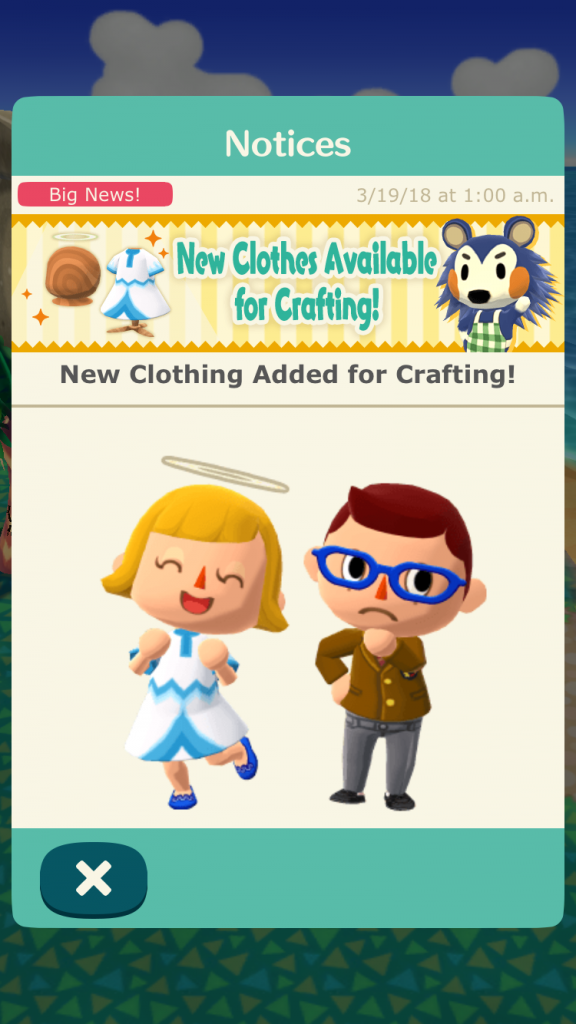 The game also notes that you can expect even more new clothes to craft in the near future — which I truly believe gives reason to sign on every morning. There's nothing quite as exciting as seeing what's new with all my animal friends and their world, especially on a Monday!
Happy crafting, campers.
Leave a Comment