The IDW-published Sonic comic series is finally hitting shelves next month. Titled Sonic the Hedgehog, the same as the Archie series that was cancelled last year, the new series will pick up right after Eggman's defeat.
So far, we know Sonic, Tails, and a new character, Tangle, will be featured in the story. Fan-favorite writer Ian Flynn will pen the story, and Mania artist Tyson Hesse will be working on the art.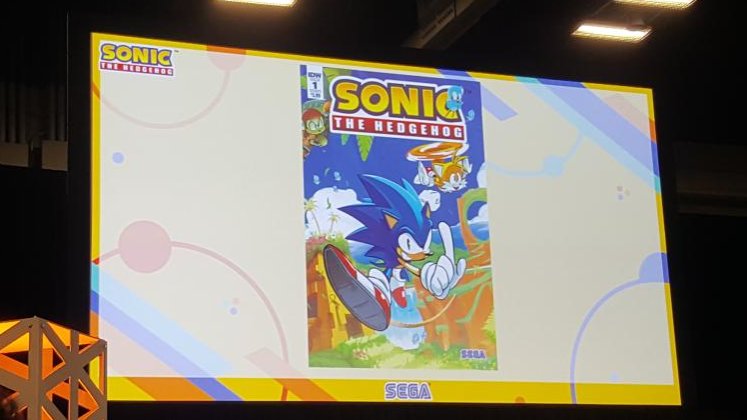 For the first month, IDW will release one issue every week, with the first four covers lining up to create one large scene. You can order a bundle including the first four issues, variant editions, and a shirt at the official Sega shop later today.

Leave a Comment