The Super Mario Encyclopedia is set to join the ranks of Hyrule Historia and plenty of artbooks as the next, great Nintendo book from Dark Horse Publishing. We were already excited, but for collectors things just got a lot more tempting. Check out the newly revealed limited edition: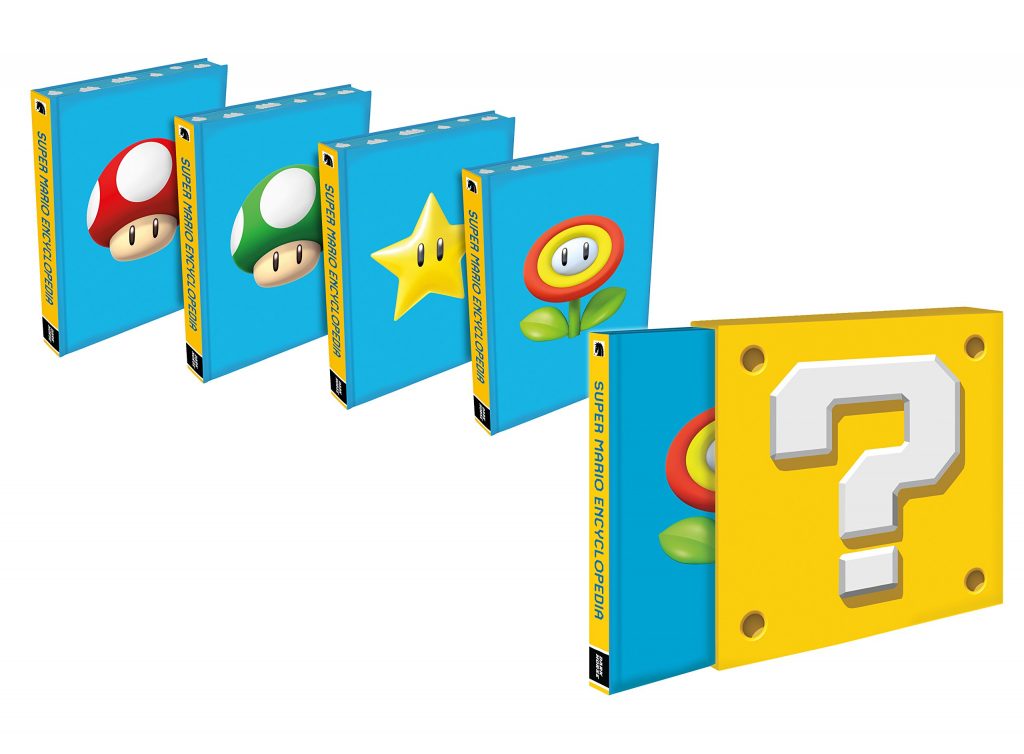 The Question Block slipcase would be a nice touch on its own, but now there's a bit of fun involved with the book's actual cover. Four different power-up themed covers are being published: Super Mushroom, Fire Flower, Super Star, and the 1-Up Mushroom.
When you buy the Limited Edition it looks like the cover you get will be random, making things a little tricky if you're after a particular design. (It's Starman for me!) Still, this is a great touch just as long as you've got a couple friends you might be able to trade books with.
Get your orders in on Amazon now to make sure you can grab the limited edition and look forward to the Super Mario Encyclopedia coming this October.
Leave a Comment