Pokémon Day may be over, there's still something to look forward to for Pokémon fans: the new Pikachu 3DS game. Detective Pikachu, who isn't a typical Pikachu in any way, will soon be sleuthing his way onto Nintendo's handheld.
Originally planned to be an episodic game, the complete Detective Pikachu will make its grand appearance all at once. Those who own a Japanese 3DS or have watched playthroughs of the first "episode" are familiar with what's ahead. With more information available now, there are some new key points to go over. If you're ready and waiting to join Detective Pikachu and Tim Goodman solve case after case later this month, you might want to take a look!
CASE NUMBER 9
Since making the transition to a full-game release, the journey is divided into chapters. The first "episode" that was released in Japan has now been separated into three chapters. Each chapter will have focus on its own mystery, while guiding Tim and Detective Pikachu to solve the disappearance of Tim's father. Chapters are titled and the first three have been revealed on the official Pokémon site — Chapter 1: Tahnti Park, Chapter 2: Litwick Cave, and Chapter 3: PCL. Short descriptions have been posted, too!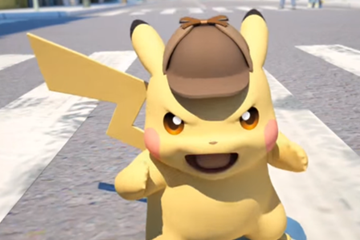 Throughout the story, over 100 Pokémon species will appear. The game appeals to Pokémon fans on the surface, yet even a casual fan who's not super familiar with the franchise can jump right in and enjoy the adventure. If you get stuck on a chapter, an easy mode is available to help you out — and Detective Pikachu seems very knowledgeable no matter what difficulty you select.  
AMIIBO
The oversized amiibo of Detective Pikachu is certainly detailed, with its base featuring part of Ryme City's map, including a coffee cup (the café) and rail system icons.
Amiibo support for the game was promised and we know the exact details now. Dubbed Pika Prompts in-game, there are over 150 voiced cutscenes thanks to branching paths. Scanning the Detective Pikachu amiibo in the game will unlock all Pika Prompts in completed chapters. For those who would prefer not to grind their way through, snagging the boisterous, coffee-addicted Detective Pikachu amiibo is the way to go.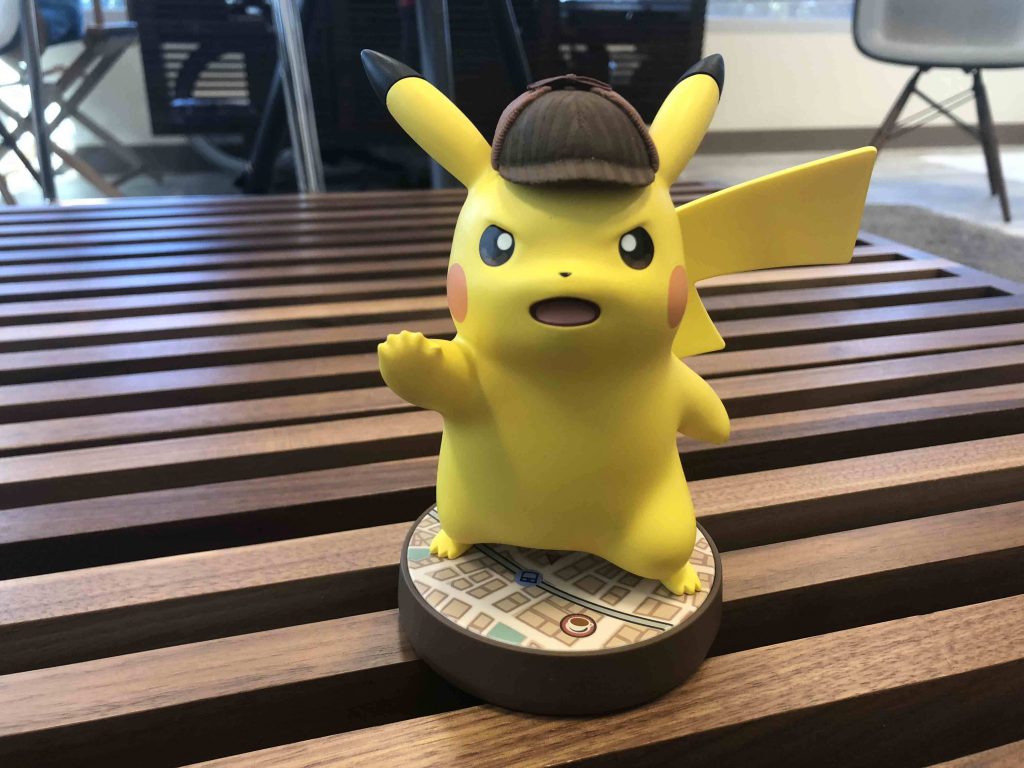 Please note: The photos above via IGN.
FILM VERSION
The game's creators have commented about the jump from game to film. Initially, it was hoped that Detective Pikachu would receive an animated TV show or film-for-tv adaptation. Perhaps we should thank Pokémon GO in regards to making this happen, as the celebratory 20th anniversary gave Detective Pikachu a boost towards the film adaptation. Since this is an adaptation, there will be differences between the game and movie. The game developers gave story input in the beginning, but we'll have to go to the theaters next year to see what made it through in the script's revisions.
Detective Pikachu has had an odd, but well-loved journey. We can't wait for the game to make its full, grand debut later this month.
Leave a Comment