With today's scheduled maintenance finished, Animal Crossing: Pocket Camp has quite a few new updates with Version 1.2.0. Over the last few weeks we've seen some of these features and additions teased, or even spotted in the game's code, and now we'll finally get to experience them hands-on.
LET'S PLAY DRESS UP
As promised, the ability to dress up your campers is now here. You'll need to hit a specific friendship level with each villager and have them at your campsite so you can be the best Camp Manager/Fashion Stylist out there.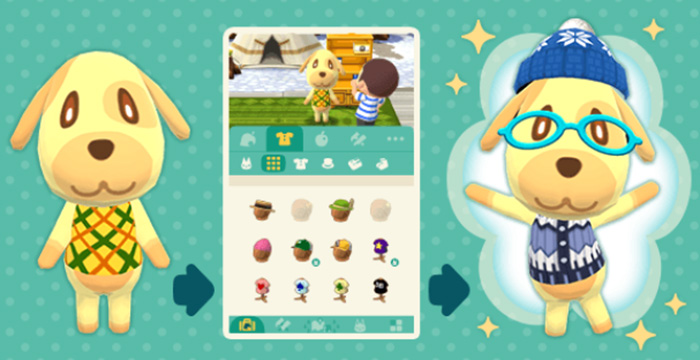 BRAKE TAPPER
The new minigame at OK Motors is here. If you line up the images "correctly" (specific order or theme), you'll earn prizes! There are some items that are only available through Brake Tapper, like the gold statue of Giovanni shown in the announcement.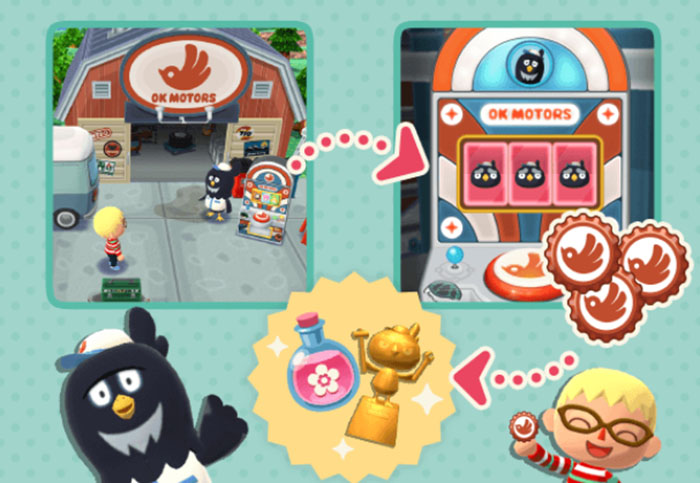 AND MORE…
Other updates include having the ability to place two rugs on your campsite grounds and asking up to ten friends at once for help with Shovelstrike Quarry, along with a new method of adding friends to the game. If you and your friend are close to one another, you can send a "tune" to them. Once accepting the tune, you'll be friends in game!
Minor text fixes have also been implement, plus bug fixes — all of which are listed below:
We addressed the issue where the correct amount of friend powder was not received when playing in the garden.

We addressed the issue where new animals were not added to contacts when leveling up.

We addressed the issue where friends' help cannot be requested in Shovelstrike Quarry after a new day starts.

We addressed the issue where items for sale at Market Place were not being updated.

We addressed the issue where visitors were displayed in the wrong order.

We addressed other minor issues.
Lastly, you'll find some goodies in your mailbox. In preparation for Valentine's Day, you'll receive a chocolate heart furniture item. And as a thank you for the wait, 20 Leaf Tickets have been sent to all players' mailboxes. You'll have until March 14th to redeem this gift!
Leave a Comment