With Lottie's batty event over, it's time for some sneak peeks at what's next in Animal Crossing: Pocket Camp. It'll be a busy week at the campgrounds, so let's dive into what's been shared online right away!
UNDER CONSTRUCTION
This Tuesday is a busy day for Nintendo! On February 13th from 8 a.m. PT to 3 p.m. PT the app will be unavailable to play due to maintenance. These times are tentative, and given the app's tendency to break its own street dates, don't be surprised to see the game up and running a tad earlier. With that said, hopefully these new additions will be active after this maintenance period.
NEW VILLAGERS
Five new friends will soon be entering the camping rotation. Freya, Dotty, Fuchsia, Eugene, and Octavian have been teased on the game's official Japanese Twitter account. We still have a long way to go with incorporating the hundreds of characters from the franchise, but hopefully one of these five will happily join your campgrounds.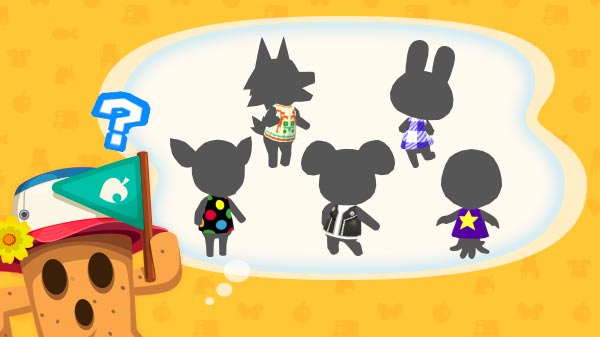 IT'S GEOS, DUDE
Lloid is back to tease us about future events again. It looks like we'll be getting some wintry themed clothing to help us enjoy the snowy season before it melts away. As for furniture, we'll be able to decorate our campers and our slice of land with crystals.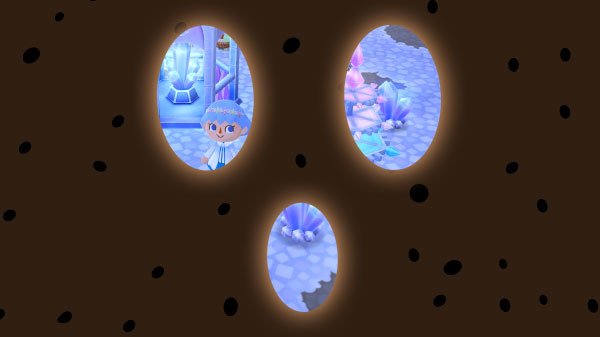 NEW DUDS AND A NEW GAME
As we earlier reported from previous datamined updates, we'll be able to customize the outfits for our villagers. Tops, accessories, and headwear can be given to any villager you like. No pants, socks, and shoes though. (Copper and Butch would probably argue otherwise.)
The new slot machine will debut, too! Residing at OK Motors, this random chance game will require the use of friend powder. Start stocking up now if you haven't — you never know what prizes await!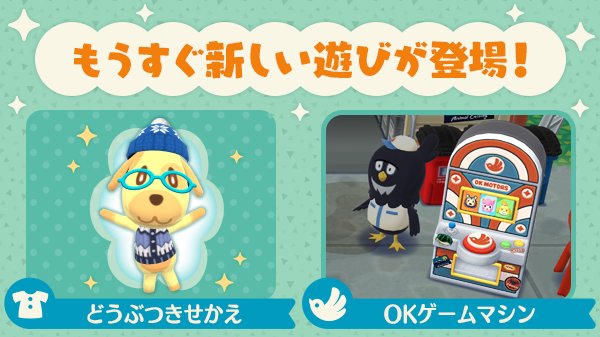 Excited about these future updates to Pocket Camp? We are!
Leave a Comment