Here's a summary of what you can expect from Pokémon GO this month:
Instead of rolling them all out in one go, Generation 3's inclusion to Pokémon GO has taken a few months. The next addition will be focusing on Flying and Dragon-types, which does indeed mean that Rayquaza will soon showing up in gyms.
Kicking off tomorrow, Niantic is activating a few other perks throughout the month of February. A Valentine's Day event hasn't been revealed yet, but you may be compelled to go on the hunt this weekend anyway. If you need an extra incentive, take note that lures will be active for six hours. This particular promotion will be going on until February 23rd.
From February 9th to the 13th, Pokémon introduced into Hoenn will be easier to find. Niantic is claiming that they'll take over wild encounters, but hopefully they'll let some critters from Kanto and Johto be in the tall grass, too!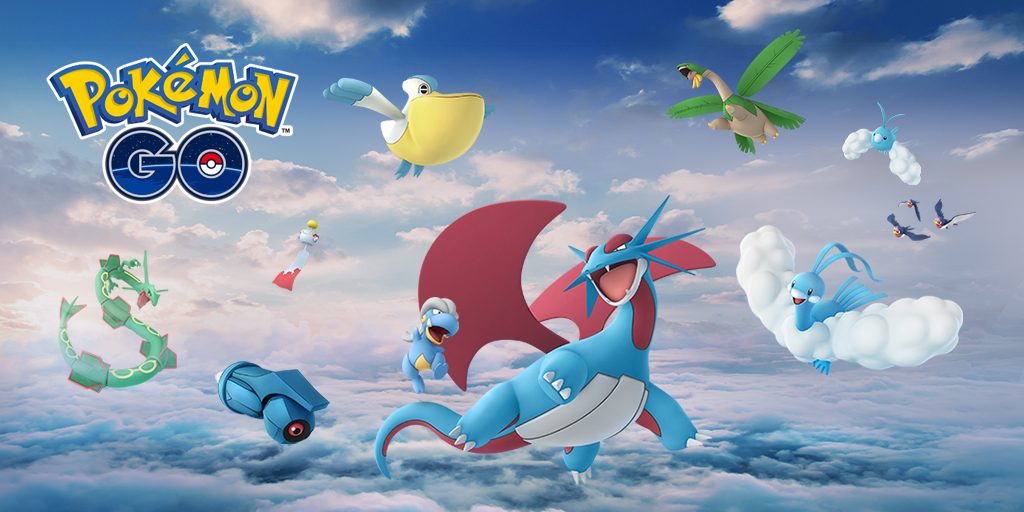 As for Rayquaza, the Legendary dragon will appear once Kyogre vanishes from Raid Battles on Wednesday, February 14th. Due to the fewer number of days in February (just 28 this time), Rayquaza's departure from the game will occur on March 16th. Interested in tracking one down to capture? Start prepping the ultimate ice team with your friends and fellow Trainers!
Other surprises in store include new Pokémon added to eggs and Raid Battles. Niantic is keeping mum about who it's picked to appear so far though.
And lastly, for those who miss the in-game supply bundles, they'll be back for a limited time. Focusing on Raid Passes, Incubators, and Star Pieces, these bundles will be available until February 23rd.
Have fun this weekend, Trainers!
Leave a Comment