After a brief deletion, the Sonic the Hedgehog: Battle Racers Kickstarter is now live! Posted by Shinobi 7 Games, this Sonic-themed board game is seeking $50,000 in donations to be put into production.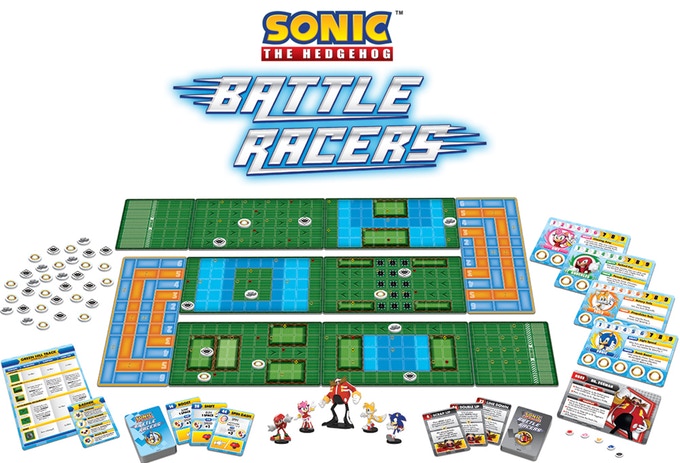 Battle Racers would be a race-to-the-finish board game where you could customize the game board, creating a different race each time. The base set is planned to include Sonic, Amy, Tails, Knuckles, and Dr. Eggman. If the stretch goals are reached on Kickstarter, we could see Sticks, Shadow, Blaze, and more. Super Sonic is a Kickstarter exclusive character.
If you want to back the project, or just check out all the miniature models, head over to the Battle Racers Kickstarter page. 
Leave a Comment