Tonight's FEH Channel was definitely something, marking the end of the game's first year and paving the way for a big celebration! There'll be focuses, orbs, maps, and more — but the biggest surprise might be a completely new mode with a whole different playstyle.
Called "Tap Battle: Illusory Dungeon," this will be a rhythm game of all things. I'm already on board as a fan of those and Fire Emblem, but this looks to be an extra accessible mode. It reminds me just a bit of Theatrhythm's battle stages, and that's a very good thing. For anyone who just can't get into character leveling and tactical battling, it's as simple as tapping to the music and (by the sound of things) bringing your characters along. Even fresh, unleveled Heroes are just as viable here.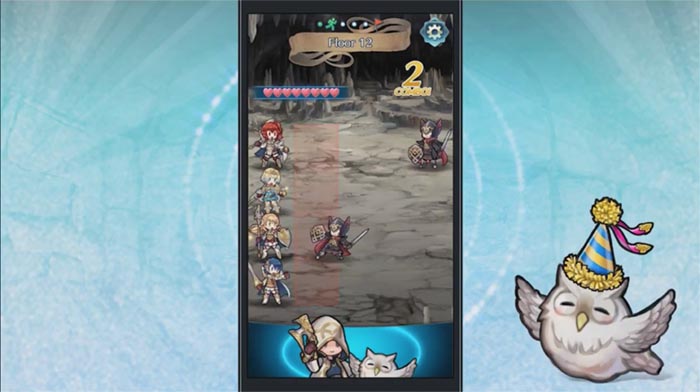 As enemies scroll towards your line of Heroes, you'll tap in time to their approach. Once they ready for attack and enter your range, a simple touch will take care of them. At the end of each level will even be a boss character, requiring some well timed taps to topple to the tune. You'll see plenty of them too, as this dungeon has 100 floors for Summoners to play through. Each stage will be five floors, and while there appears to be an optional Casual mode there will still be harder difficulties for those after a challenge.
The very first Tap Battle will begin starting February 8th, at 11 p.m. PT and will last until February 22nd. Stages will be added over that time frame until the full 100 are available, and there may just be special rewards for those who make it through its floors. It's a shame it's a limited time mode, but it just shows how varied the world of Fire Emblem Heroes can actually be. With enough support behind it, who knows — it might just stick around.
Stay wired for more coverage of the FEH broadcast tonight, and more FEH news in the coming weeks as the 1st anniversary rolls on.
Leave a Comment