Starting today, Pokémon Trainers around the globe will be able to find and capture 23 new Pokémon from the Hoenn region in Pokémon GO.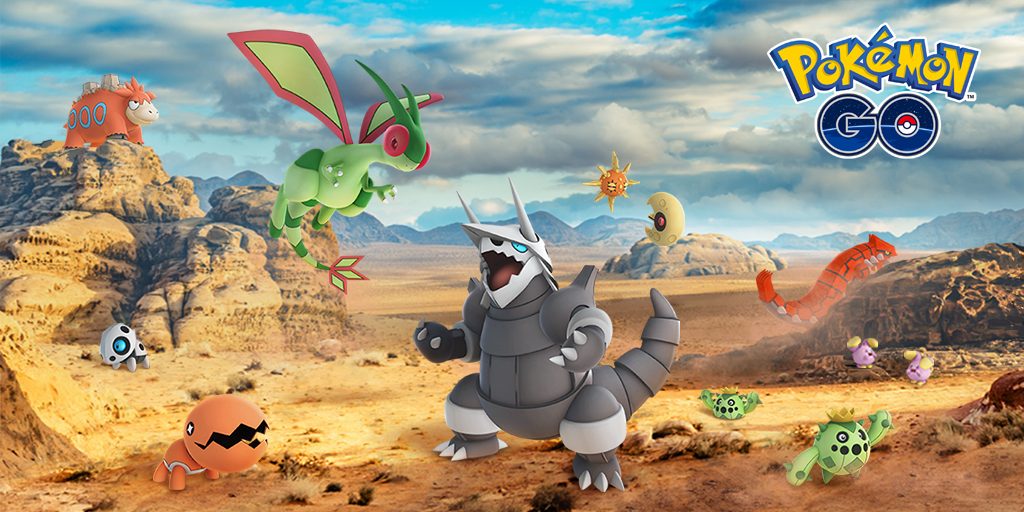 Pokémon featured in this update include Aggron, Camerupt, Trapinch and a whole heap more. You can see a few of them in the image above!
Are you still playing Pokémon GO? Are you excited to find even more monsters in your neck of the woods? Let us know on Twitter!
Leave a Comment