Good news, Sonic comic fans! The new IDW-published Sonic comic series is starting to kick into gear.
First up, a new cover was revealed for the book, featuring Sonic blasting through a ring in Green Hill Zone. It'll be interesting to see how the rebooted comic will handle the beginning of Sonic.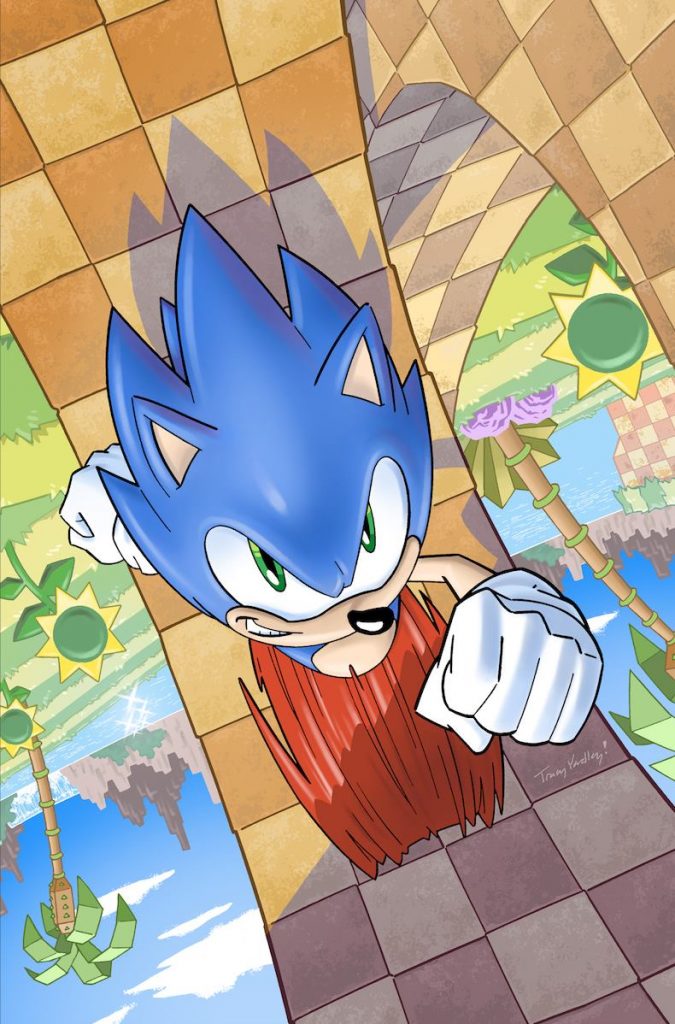 Next, and arguably more exciting, longtime Sonic artist Tracey Yardley will be returning as a integral part of the new Sonic world! This means that writer Ian Flynn and Yardley will be reunited to work with the new publisher.
We'll keep you updated on any news regarding the Blue Blur's next comic outing!
---
Source: IDW | Via
Leave a Comment