The wonderful folks over at ThinkGeek.com recently shared one of their most vibrant and adorable plushes with everyone here at Nintendo Wire — and we can't get enough of it! Our very favorite pink puffball is gracing our offices in perfect huggable form these days, and without skipping a beat he's winning hearts of those who visit.
ThinkGeek's officially Nintendo licensed Kirby Large Plush sits at 14 inches tall, 17 inches across and 10 inches deep. His wonderfully round form is perfect for both cuddles and display purposes at work or home. In fact, we highly recommend a little bit of both uses on a daily basis — to keep your love for Kirby in check, and to make sure you get your much needed dose of cuteness every single day.
You can get your own squishy, roly-poly Kirby Large Plush over at ThinkGeek.com today! On sale for 22% off and sitting pretty at $24.99 (plus shipping), this guy needs your love — just as much as we think you need his. To get your Kirby fix for the day, check out our gallery of the big guy below!
Gallery
Amiibo for scale! To get an idea of just how big this lovable pink puff is, we've paired up the plush with its amiibo counterpart.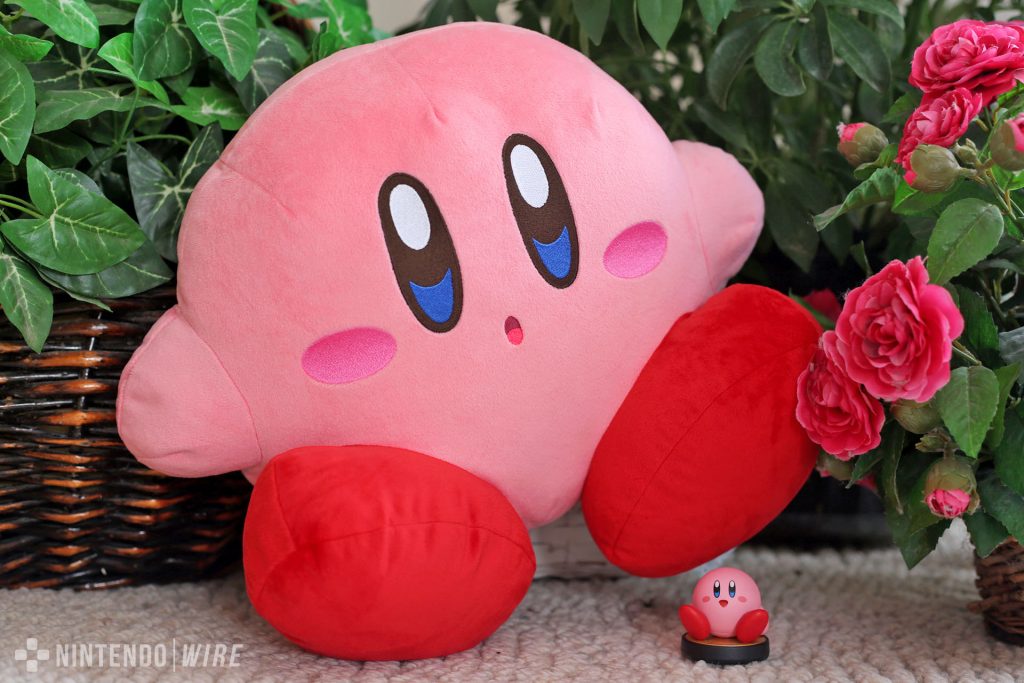 Disclaimer: Some of the links in this post are affiliate links, which allows us to make a small commission from your purchase. Rest assured that your purchase price stays the same though.
Leave a Comment