First announced back in May 2016, First 4 Figures has finally completed its take on Samus Aran in her Varia Suit from Metroid Prime 2: Echoes. That year and a half has brought revisions and a more blinged out version of Samus sporting LED lights with the exclusive version, as well as some redone sculpture work with her back and elbow joint.

Two versions are available: the standard Varia Suit, non-light-up edition is $449.99, plus shipping and handling. As for the light-up version — the Varia Suit Exclusive that can only be purchased through First 4 Figure's site — and it's priced at $489.99, plus shipping and handling. Multiple payment plans are available to help make that cost a bit more bearable. Given First 4 Figure's works, you're definitely paying for a hand-painted, meticulously put-together piece of your favorite character(s), which makes any purchase worth it in our opinion.
Interested? This is the last chance to pre-order both statues on First 4 Figure's site. All pre-orders for Samus will end on January 1st, 2018 at 9 a.m. PT | 12 p.m. ET.
BUT WAIT, THERE'S MORE!
That's not it. Now that Samus is complete, it looks like we can get a look at another figure.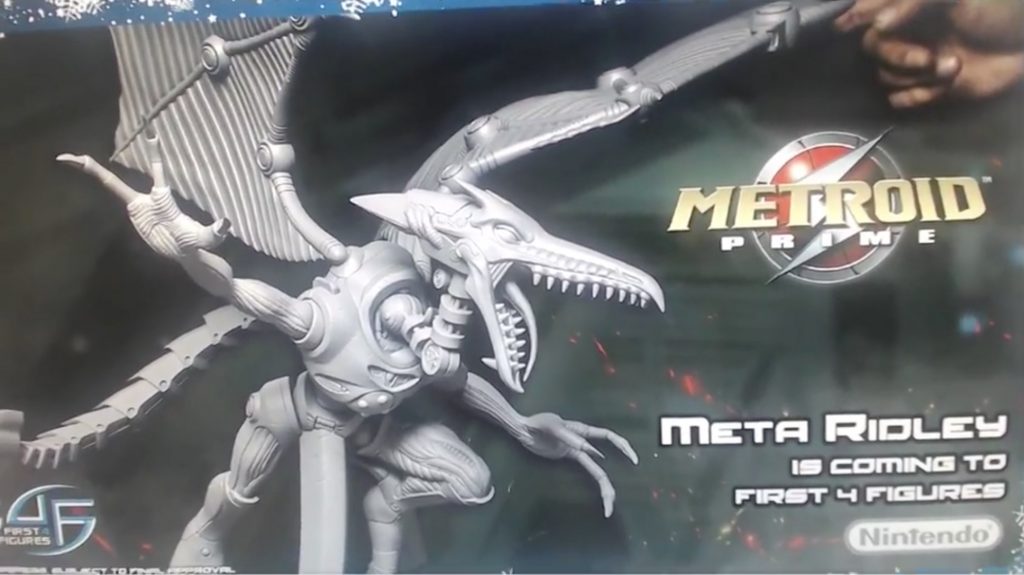 Meta Ridley is getting a revamp, too! Announced last December, fans were treated to a sneak peek of an updated Meta Ridley sculpt. No word on when he'll be available, but for the mega fans of Metroid, you'll be happy to know you can add him to your wish list. Make sure to start saving up for this one!
We've covered some of First 4 Figure's pieces this year — prices aside, were there any that you would proudly make space for on your shelf?
Leave a Comment