We're still a few years away before the launch of Super Nintendo World at Universal Studios. In the meantime, how about another video game franchise to hold you over?

On January 19th, Universal Studios Japan is opening Final Fantasy XR, a VR roller coaster that takes you through the worlds of Final Fantasy.
If the ride isn't enough, new merchandise and food items will also be available, including a Chocobo popcorn bucket, Cactuar churros and plushes galore!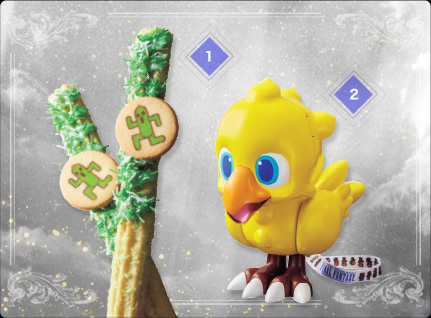 This is a limited engagement though, so if you want to run with the Chocobo you need to do it before June 24th. You can check out the Universal Studios Japan website for more details.
Leave a Comment